Pair of south-west England based exhibitors strike deal.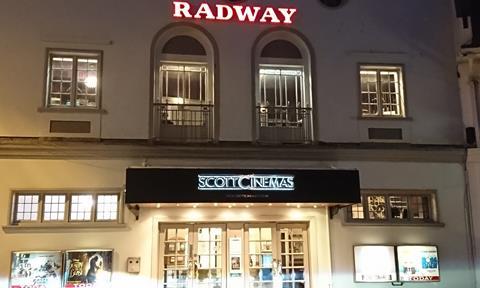 Two long-running UK cinema chains have struck a deal to amalgamate their businesses.
Cornwall-based WTW Cinemas has taken a substantial shareholding in Devon-based Scott Cinemas. The new company will continue to trade to the public as Scott Cinemas while the operational business will be renamed as WTW-Scott Cinemas.
Founded in 1945, WTW Cinemas operates four cinemas in Newquay, St Austell, Truro and Wadebridge.
Scott Cinemas was founded in the 1960s and now operates seven venues in Barnstaple, Bridgwater, Bristol, East Grinstead, Exmouth, Newton Abbot and Sidmouth [pictured].
Scott Cinema's MD Peter Hoare will remain in his role. Scott Cinemas director Jon Hindson and newly-promoted operations director Dan Harris will be joined on the management board by WTW directors David, Mark and Robert Williams.
Peter Hoare commented: "With Scott's established offices for accounts, IT and media and WTW's knowledge and track-record of delivering high quality new build cinemas we feel sure that the two companies will complement one-another."
Mark Williams added: "As fellow long-established cinema operators we are excited to be part of the plans for both the existing and potential new cinemas. There are many similarities between the two businesses and we look forward to sharing information and experience."