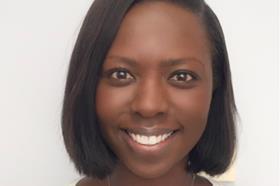 UK production outfit Duck Soup Films has appointed Jackie Okwera to the newly established role of head of development.
Earlier this year the Leeds-based indie, launched in 2015 by Bekki Wray-Rogers, Libby Durdy and Jessica Holyland, received investment from FremantleMedia who acquired a 25% stake in the company.
Okwera, who joins from RED Production Company, will manage the firm's slate of TV and film projects and look for new titles and relationships.
She has previously worked on dramas including Critical, The Five, Law and Order:UK, Casualty and Ordinary Lies.
Bekki Wray-Rogers, MD Duck Soup Films, commented: "We are excited to have Jackie joining us at what is a pivotal time for the company. It is great to have someone with her taste and experience come on board; someone who shares our passion for finding intriguing, authentic and contemporary voices from outside the mainstream that can excite and challenge audiences both in the UK and beyond."
Okwera added: "I'm thrilled to be joining Duck Soup Films at such an important time for the company. They already have an impressive roster of talent and projects on their slate and I look forward to being a part of their ambitious plans for the future."
Wray-Rogers, Durdy and Holyland have previously worked on titles including This is England, Utopia, Four Lions and The Stone Roses: Made of Stone.
The indie is currently developing a handful of projects in drama, film and comedy and is looking to go into production on two undisclosed projects in early 2018.