Police in North Yorkshire have seized 44,274 DVDs worth more than £200,000 as part of an investigation into counterfeit goods.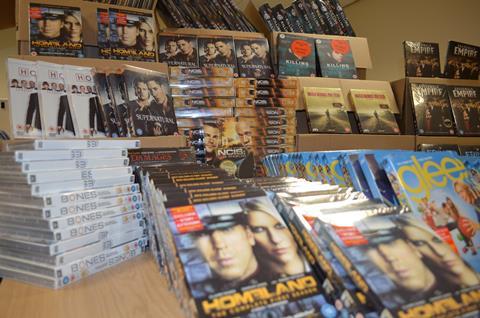 Officers from the force's Financial Investigation Unit swooped on a home in the region last Tuesday (Jan 22) after learning of potential illegal sales of counterfeit DVDs through the internet.
Police seized £3,500 in cash and arrested a man and woman in their 30s. Both have been released on police bail while the enquiry continues.
The suspected fakes were being sold through an internet shopping site and included 16,644 discs of US drama Homeland across 4,160 box sets; 3,732 copies of high school musical series Glee in 622 box sets; and 3,438 discs of the Supernatural series. Other US TV dramas in the haul included Bones, The Killing and NCIS.
The search warrant was carried out with assistance from the Federation Against Copyright Theft ('FACT').