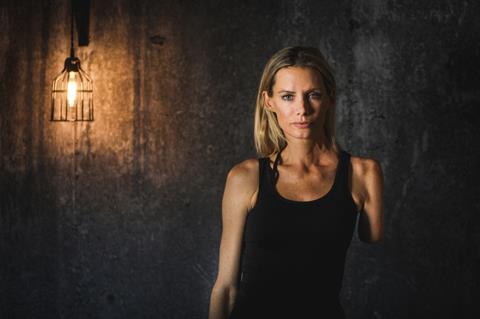 UK stuntwoman Olivia Jackson has won a court ruling in her favour regarding a 2015 accident on the South African set of Resident Evil: The Final Chapter, from which she sustained 'life-changing' injuries.
On April 1, 2020, the South African High Court ruled that a stunt in which Jackson sustained the injuries "was negligently planned and executed" by Bickers Action South Africa, the company operating it.
The court judgement wholly exonerated Jackson, with Mr Justice Davis concluding that the evidence from Gustav Marais and Roland Melville of Bickers Action SA was a clear attempt to blame Jackson, deviated from their previous evidence and contradicted each other to the extent it was utterly unreliable.
The stunt
In a 115 kilometres-per-hour motorcycle stunt, a crane-mounted camera vehicle collided with Jackson, severely injuring her face and causing multiple fractures, serious brain swelling and ruptured arteries in her arm and neck.
She had not been informed of the decision to lift the camera a second later on that run, which corresponded to a difference of nearly 32m.
Jackson spent 17 days in a coma, and her injuries led to the amputation of her left arm. Further injuries included a twisted spine, paralysis on the top left quarter of her body, a permanently dislocated shoulder, a severed thumb, punctured lungs and broken ribs.
Davis Films/Impact Pictures, the company which was created solely for the film and engaged Bickers Action SA's work, had taken an insurance policy which excluded cover for injury to cast and key crew.
The preliminary trial held that the accident would be treated as a road traffic accident, meaning the Road Accident Fund of South Africa would be liable to compensate Jackson.
However, it has been widely reported that the RAF is insolvent, with debts of over 260 billion South African Rand (£11.1bn) at the time of their 2019 report and complaints about long delays in receiving payments.
"This judgment is an important recognition that stunt performers are not themselves inherently responsible, nor willing but disposable volunteers when something goes wrong," said Julian Chamberlayne, partner at UK law firm Stewarts and global counsel for Jackson.
"I miss my old face. I miss my old body. I miss my old life. At least I now finally have a court judgment that proves this stunt was badly planned and that it was not my fault," said Jackson following the ruling.
"But it really hurts that I have to live with the aftermath of other people's mistakes, when, aside from a short period of my hospitalisation in South Africa, none of the people who made those mistakes or profited from this film that made $312 million have actually supported me financially. It also astonishes me that they did not learn from the mistakes of my accident and the same team worked together only three years later filming Monster Hunter in 2018, due for release later this year."
Monster Hunter was the next film directed by Resident Evil: The FInal Chapter director Paul W.S. Anderson, in 2018; neither Bickers Action SA, Marais, Melville or Grant Hulley of Pyranha Stunts - the stunt coordinator on Resident Evil: The Final Chapter - were involved.
Jackson continues to undergo treatment and rehabilitation for her injuries. She has plans to release a documentary about her recovery journey in the future.