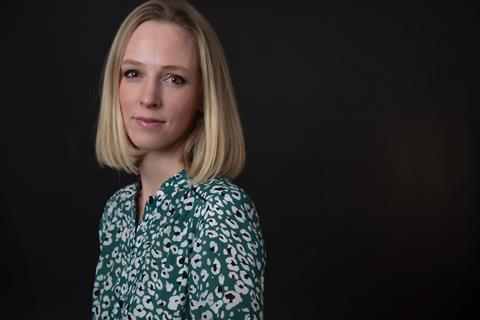 The UK's Film and TV Charity has today launched a two-year programme to help improve the mental health and wellbeing of people who work behind the scenes in UK film, TV and cinema.
The Whole Picture Programme will roll out a suite of new services and resources, while seeking to assist and amplify the ongoing work of other industry bodies.
It is funded to a total of £3m, provided by Amazon Prime Video, Banijay UK, BBC, BBC Studios, Channel 4, IMG, ITV, Sky, Sky Studios, Sony Pictures Entertainment, The Walt Disney Company, ViacomCBS, and Warner Media.
The programme is structured across three groups: a Film and TV Taskforce on Mental Health; a steering group; and several working groups, all of which will combine industry knowledge to shape the programme.
It will include a toolkit for mentally-healthy productions; enhanced professional and peer support for freelancers; people skills and training guides; industry actions to improve behaviours; and anti-bullying services and resources.
The programme is supported by the BFI, and backed by leading mental health charity Mind. The Film and TV Charity estimate that mental health problems cost the film and TV sector £300m in losses each year.
The Whole Picture Programme was developed in response to research conducted by the charity involving more than 9,000 people. Findings released in February this year revealed that 87% of film and TV workers in the UK have experienced a mental health problem.
It has been on hold for six months while the charity dedicated its resources to responding to the Covid-19 pandemic. It launched the Emergency Relief Fund in March to provide immediate assistance for UK creative sector workers; and followed up with the Covid-19 Recovery Fund, launched last month.
The steering group and working groups will include mental health, workplace wellbeing and issue-related experts; industry bodies and campaigning groups; and staff and freelance workers.
The charity will continually monitor membership of the groups across the two years to ensure that representation is drawn from a diverse range of experiences and backgrounds.
"It has been a devastating year for many people in our industry, and it's clear we cannot afford to return to 'business as usual'" said Alex Pumfrey, CEO of the Film and TV Charity. "The case for improving the mental health of the industry has never been stronger or more urgent. This programme of work is designed to turn the tide on poor mental health by enhancing the available support, changing behaviour and improving ways of working; but this will need to be an industry-wide effort to create sustainable change."