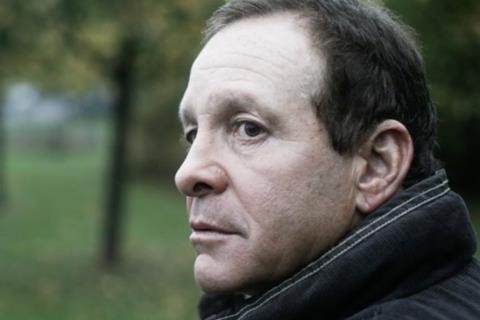 UK genre festival Frightfest has extended its programme and set a new opening film for this year's edition after deciding to move the event online.
The festival was due to take place in London from October 22-25, opening with South Korean zombie thriller Train To Busan Presents: Peninsula, but was cancelled as a result of the pandemic.
Festfest 2020 will now take place virtually across the same dates, opening with the world premiere of US horror Held, directed by Chris Lofing and Travis Cluff, the filmmaking duo behind The Gallows franchise. The feature was previously set as the festival's closing film.
Festfest has lost a few titles that were announced last month, including Peninsula, but has added 17 features to the programme. It means the festival will screen 45 films, including 17 world premieres.
These include UK feature Heckle, directed by Martyn Pick and starring Steve Guttenberg, in which a stand-up comic hosts an 80s-themed Halloween party that attracts a psycho slasher.
Other newly-added world premieres include Sacrifice, starring Barbara Crampton and directed by Andy Collier and Toor Mian; David Simpson's psychological thriller Dangerous To Know; and Kohl Glass' home invasion thriller Babysitter Must Die.
All titles will be streamed as live, once. They will be geo-locked so can only be viewed in the UK.
It will mark the second virtual event hosted by FrightFest this year after organisers took the decision to postpone its annual festival, now in its 21st year, which traditionally takes place at the end of August.
Frightfest 2020 (new titles)
Babysitter Must Die (US)
Dir. Kohl Glass
The Brain That Wouldn't Die (US)
Dir. Derek Carl
Breeder (Den)
Dir. Jens Dahl
Cyst (US)
Dir. Tyler Russell
Dangerous To Know (Can)
Dir. David Simpson
Embryo (Chil)
Dir. Patricio Valladares
Funeral Home (Arg)
Dir. Mauro Iván Ojeda
Heckle (UK)
Dir. Martyn Pick
Lucky (US)
Dir. Natasha Kermani
The Nights Before Christmas (Can)
Dir. Paul Tanter
Origin Unknown (Mex)
Dir. Rigoberto Castañeda
The Returned (Arg)
Dir. Laura Casabé
Sacrifice (US)
Dirs. Andy Collier, Toor Mian
Scavenger (Arg)
Dirs. Luciana Garraza, Eric Fleitas
Stranger (Ukr)
Dir. Dmitriy Tomapolskiy
Why Wake A Sleeping Chinchilla? (UK)
Dir. Simon Willcox
The World We Knew (UK)
Dirs. Matthew Benjamin Jones, Luke Skinner