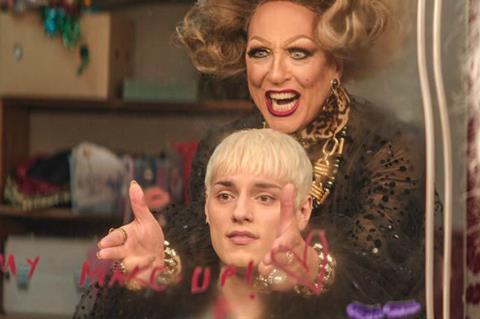 The UK's main opposition party, Labour, has warned the Conservative government's plans to sell Channel 4 could "kill off" independent UK film making.
In an opposition day debate in Parliament happening on Tuesday (June 14), Labour will call on members of parliament (MPs) to vote to stop the privatisation of Channel 4, including its film arm, Film4.
Opposition days are days allocated in the House of Commons for the discussion of subjects chosen by the opposition (non-government) parties.
The UK government announced its intention to push ahead with plans to privatise the public service broadcaster in April.
A statement from the Labour party said: "Channel 4's unique public service remit has propelled British film making and talent onto the world stage at no cost to the public. Film4 spends more on British film than any other UK broadcaster, investing around £25 million annually into feature films nurturing diverse new talent, and helping to sustain writers, directors and production companies across the UK.
"Film4 films have collectively won 37 Academy Awards and 84 BAFTAs, and launched the careers of global talent including Sacha Baron Cohen, Andrea Arnold, Ricky Gervais, Danny Boyle and Steve McQueen. Hits like Trainspotting, Slumdog Millionaire, 12 Years A Slave and The Favourite have helped propel British actors like Ewan McGregor, Chiwetel Ejiofor, Dev Patel and Olivia Colman to international stardom. Blockbusters like Brassed Off, My Beautiful Launderette, This Is England, Everybody's Talking About Jamie, and Bhaji On The Beach have showcased representation and diversity to audiences across the globe."
In just over five years since adopting its current business strategy, Film4's investment of over £100m has generated around £450m of total investment in UK films and filmmakers.
Labour has expressed fears a privatised, foreign-owned Channel 4 could lead to funding being concentrated back in London and the south east, after a keen effort by the broadcaster over the past four years to decentralise.
"Conservatives MPs have a chance today to vote with us and show they're brassed off with the government's decision to sell off one of Britain's cultural crown jewels and kill off our home-grown film industry," said shadow culture secretary, Lucy Powell. "This sale will also hit jobs in the regions and nations, undermining British made programming and representation."
There are some Conservative supporters of Labour's mission to stop the sale of Channel 4, with Jesse Norman, the Conservative MP for Hereford and South Herefordshire, including it in his list of reasons for voting no confidence in Boris Johnson, during last week's failed attempt by some Tory MPs to oust the Prime Minster.