EXCLUSIVE: Creativity Capital aims to invest in 15-20 films per year in the $2M - $15M range.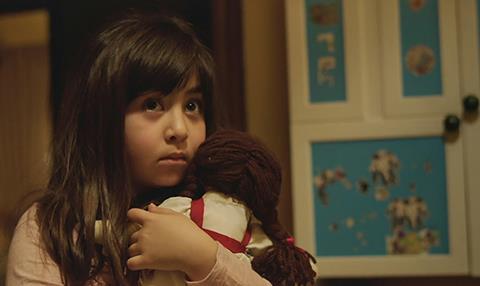 Creativity Capital, the London-based financier that has invested in projects including Babak Anvari's Bafta-winning Under The Shadow, is launching a pair of new funds.
Adding to the company's current structured debt investments will be funds focused on gap financing and collateralised lending.
According to Creativity Capital managing director Patrick Fischer, the company is aiming to invest in 15-20 films per year with budgets in the $2M - $15M range.
Fischer also talked up how the new funds will offer producers a potentially less costly method of accessing lending: "Many film investment companies have one source of capital, which limits them to focus on either lower or higher risk investments.
"Producer's will now be able to access a variety of finance at Creativity Capital at reduced rates, thus saving them time and money and allowing them time to concentrate making great films."
David Gilbery, investment director of Creativity Capital, added: "By augmenting our venture capital funds with further institutional finance we are now able to get very close to challenging bank rates on blue chip collateral (i.e UK tax credit or studio pre-sales), whilst our GAP fund is able to take substantial risks against sales estimates."
Creativity Capital's other recent investments include family film Swallows & Amazons, the Wesley Snipes-starring sci-fi Recall, and an upcoming Alexander McQueen documentary.
Fischer and Gilbery will be at Cannes Film Festival next week to discuss the funds with interested parties.