The French film industry is again out in force at TIFF with some 30 productions screening, ranging from world premieres C'est La Vie, Kings and Revenge to Cannes hit BPM (Beats Per Minute) and Venice titles The House By The Sea and The Insult.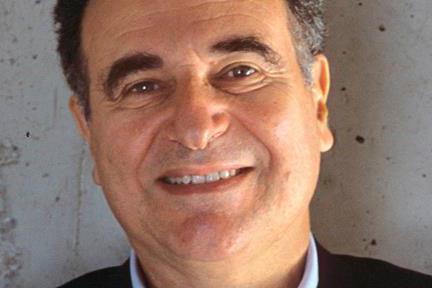 Unifrance will be celebrating its presence with the annual TIFF reception tonight [Sept 9]. Former Cinemateque Française chief and Cahiers du Cinema journalist Serge Toubiana will be in attendance in his new role as president of the French export body. "It's the first time I'm going to Toronto for the festival. The last time I was at TIFF was for the cinematheque to prepare for our Tim Burton show," says Toubiana.
Although Toubiana is well-known in cinephile circles, his appointment as Unifrance president in July divided France's export sector. Sales company Wild Bunch announced it was withdrawing from the body after company co-chief and sales veteran Vincent Maraval claimed Toubiana lacked the necessary knowledge of the film-export business to fulfil the role.
Unifrance managing director Isabella Giordano as well as other sales professionals counter that Toubiana's international profile and experience working at an institutional level in France will be of help both at home and abroad. "Serge is well known among journalists and distributors in North America, and also in Asia, which is a great asset for Unifrance," says Giordano.
Toubiana says he knows he has much to learn. "I've given myself three months to learn," he says. "I'll be listening carefully to the needs of the industry."
He will be drawing on his passion for cinema as well as his experience at the Cinematheque and France's National Cinema Centre (CNC) where he was president of the commission overseeing advance-on-receipts funding from 2014-15. By chance, a number of the films his CNC commission supported will be playing at TIFF, including Joan Chemla's If You Saw His Heart and Xavier Legrand's Custody.
"I've arrived at a good time for French cinema," he says. "There is a good energy, lots of emerging female filmmakers, lots of first films and a wide range of genres. Of course, the big challenge is to make sure these films are exported and travel. It's not getting any easier and there is lots of work to do."