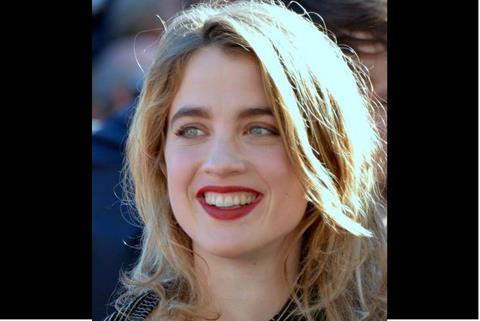 French cinema export agency Unifrance has issued a statement in support of actress Adèle Haenel following her decision to go public with allegations that she was molested as a teenager by director Christophe Ruggia.
Haenel re-ignited the #MeToo debate in France over the weekend with a bombshell interview on French investigative news site Mediapart, in which she accused Ruggia of sexually harrassing her as a child over a sustained period, after giving her a starring role in his 2001 feature The Devils.
Haenel, who is now 30-years-old, was 12 when the abuse began. She says it continued until she was 15-years-old at which point she took a break from cinema for a time. Ruggia was 36 to 39-years-old at the time.
Ruggia has "categorically" denied the accusations through his lawyer.
"This testimony is extremely courageous, after years of silence and a lack of reactions at the moment the acts took place," Unifrance said in a statement.
"Unifrance condemns without reservation any act of violence or inappropriate behaviour. The association would like to emphasise that if French cinema is one of the most well-travelled in the world, festivals and markets must be places where men and women are able to carry out their work in a secure framework."
The body said that its president Serge Toubiana and recently arrived managing director Daniela Elstner would remain vigilant around the issue of sexual harassment. It added that they were developing a code of conduct aimed at artists and professionals participating in Unifrance events around the world.
Respected sales veteran and former Doc & Film CEO Elstner started as managing director at Unifrance, replacing Isabelle Giordano, in mid-October.
In 2017, at the height of the early days of the Harvey Weinstein scandal and the subsequent rise of the #MeToo movement, Elstner was one of the first European film industry executives to speak publicly about sexual harassment she had suffered early on in her career.
In an interview with Screen in Nov, 2017, Elstner revealed she had been sexually assaulted as a junior staffer at Unifrance, during a previous stint at the body.
In spite of occasional testimonies such as Elstner's, reaction to the #MeToo debate has been muted in France up until now and few perpetrators have been publicly named and shamed. Haenel's testimony has lifted the lid on the issue and prompted a wave of reaction.
Oscar-winning actress Marion Cotillard was among those coming out in support of Haenel. She posted a message on her Instagram account on Tuesday (November 5) thanking Haenel for her testimony.
"Your courage is a gift of unparalleled generosity for women and men, for young actresses and actors, for all the damaged beings who know that now thanks to you they no longer need to put up with this violence," she wrote.
"You're breaking a heavy silence. Your testimony holds great power. It resonates deeply, dear Adele, you're making history."
A number of other French cinema bodies have also now come out in support of Haenel. Additionally, the Directors Guild, or La Société des Réalisateurs de Films, announced on Tuesday that it was expelling Ruggia from its ranks.The filmmaker had been closely associated the body from 2003 onwards, serving on its executive board as a co-president on a number of occasions.