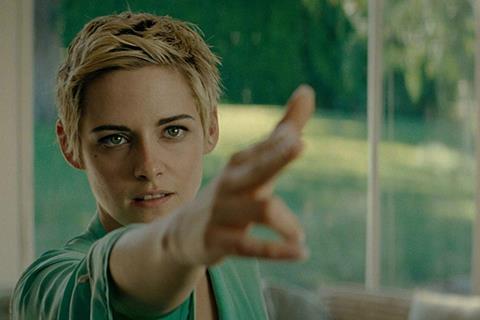 Seberg, Benedict Andrews' drama starring Kristen Stewart as revered American actress Jean Seberg that will premiere at Venice, has been picked up for a selection of international territories by Universal.
The title has been acquired by Universal Pictures Home Entertainment Content Group, a London-based division of the US studio which releases theatrically and also handles home ent across a variety of platforms and territories.
It has taken rights for a host of territories including: Benelux, Nordics, Italy, Spain, and Latin America. US rights are held by Amazon.
Paris-based Memento Films International is on sales and has closed numerous other territories, though Screen understands France and UK both remain on the table.
The film, which was previously titled Against All Enemies, will premiere Out of Competition at the Venice Film Festival, which kicks off on August 28.
It follows an ambitious young F.B.I. Agent who is assigned to investigate iconic actress Jean Seberg when she becomes embroiled in the tumultuous civil rights movement in late 1960s in Los Angeles. Producers on the project are Automatik.