Globe Soundtrack & Score will invest in soundtracks from early stages, recouping costs through the retention of rights.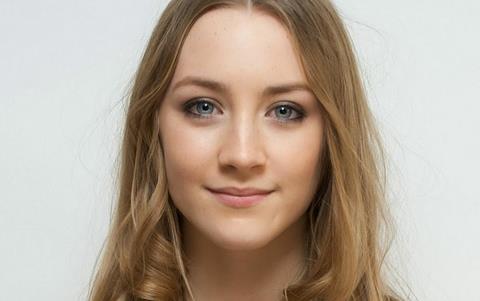 Universal Music UK and Abbey Road Studios are launching a new joint outfit, Globe Soundtrack & Score, which will provide funding and creative input for bespoke soundtrack services, getting onboard at the early stages of film and television projects.
The company will help shape and finance budgets for the creation of soundtracks, through recording, release, marketing and distribution, and will retain rights to recoup costs further down the line via routes including music streaming services.
The division's first endeavour will be Dominic Cooke's upcoming adaptation of Ian McEwan's novel On Chesil Beach, which is in pre-production and will star Saorise Ronan [pictured]. The project is being produced by Elizabeth Karlsen and Stephen Woolley of Number 9 Films.
Marc Robinson, recently promoted to president of Universal Music UK's creative and commercial division Globe, will oversee the venture.
The outfit will utilise Abbey Road's facilities to work on original scores for projects. The company will also be 'label agnostic', meaning it will not exclusively use Universal Music's repertoire, with a remit to look elsewhere to source music on a case-by-case basis.
Robinson commented: "Globe Soundtrack & Score will be a central resource for all aspects of music in film production. At the moment we see a lot of musical visions being compromised because of budget, and that's not in anyone's interest.
"We have re-thought the model and are finding original and exciting ways to engage with film-makers and film music fans alike. There is a passion for scores and for soundtracks and people are listening to them on streaming services at an increasing rate."