Documentary about footballers including David Beckham to get UK theatrical release.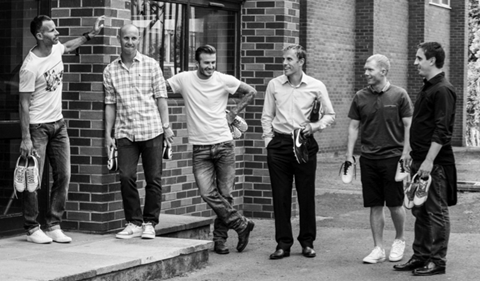 The Class of 92, a documentary detailing the rise to stardom of six young Manchester United footballers including David Beckham, Nicky Butt, Ryan Giggs, Paul Scholes, Phil and Gary Neville, will debut in selected cinemas across the UK through Universal Pictures (UK), the UK home entertainment division of Universal Pictures International Entertainment, from Dec 1.
The film will be available on DVD the following day (Dec 2).
The documentary covers 1992-1999, culminating in Manchester United's European Cup triumph, and interweaves the narrative with the social and cultural changes taking place in Britain at the time.
The production secured access to all six players and also includes interviews with Zinedine Zidane, Tony Blair, Mani from the Stone Roses, Eric Cantona and Danny Boyle.
David Beckham said: "My time with these players at Manchester United were the most special in my career. We came from different backgrounds, grew up like a family playing together through the ranks, all wanting to be successful. In the end, what we achieved was beyond our wildest dreams. I loved making this film and reuniting back with the lads and talking openly about our time together."
Ryan Giggs said: "When we were approached to do this film, it gave me the chance to think back over all the events in not only my career but all of the lads involved. Hopefully you'll see how personal it is to us all - we're still great mates and who would turn down the chance to make a movie with your best mates?"
Phil Neville added: "Making this film was a great experience, it's got us all together, as we don't often get a chance to these days, to revisit old haunts and reflect over the past. I am really looking forward to seeing the film complete".
The Class of 92 is directed by Ben and Gabe Turner, produced by Leo Pearlman, all of Fulwell 73 Productions and executive produced by Patrick Holland of Boundless, part of FremantleMedia UK.