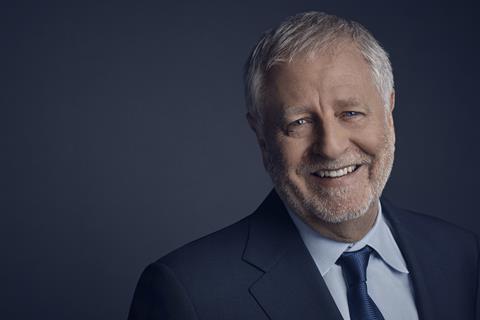 Released at the end of a summer almost completely dominated by Disney family fare, the $179m worldwide opening of Universal's Fast franchise spin-off Fast & Furious: Hobbs & Shaw has shown how a well-timed release backed by a tightly-executed marketing campaign can cut through in a slot crying out for an adult action tentpole.
Even without the broad multicultural appeal of the broader Fast & Furious franchise, the escapades of two of the more memorable recent characters from the series portrayed by Dwayne Johnson and Jason Statham played well, particularly internationally where it opened with $119m.
Hobbs & Shaw played to its action genre strengths in all its markets and in particular demonstrated the depth of Asia, where reliable territories delivered results and the rising powerhouse territories of Southeast Asia added heft to a solid opening weekend.
After years of theatre construction and improved investment and infrastructure to match an increase in both disposable income and demand for entertainment, Southeast Asia can now be relied on to produce very substantial numbers alongside Japan, South Korea, Taiwan and of course China.
These markets have been gathering steam and their progress can be charted through the life of the Fast franchise. Go back eight years to Fast Five and Indonesia, Malaysia, Philippines, Thailand launched on $839,000, $1.8m, $1.1m and $2m respectively.
Each has continued to deliver and last weekend produced $7.5m, $4.6m, $2.3m and $3.3m, alongside $3.2m in Vietnam (there was no reported Fast Five data for the territory) - strong numbers for a film that was by no means a sure thing.
The Fast franchise has defied conventional wisdom by not only bucking the franchise fatigue trend but actually inverting it: Furious 7 and The Fate Of The Furious are the two highest-grossing instalments in an 18-year series. So for Hobbs & Shaw to deliver these numbers will have put smiles on the faces of Universal executives. They hold their own against comparable debuts in each market for The Fate Of The Furious in 2017: $8.5m for Indonesia, $6.3m for Malaysia, $2.2m for Philippines, $4.9m for Thailand and $3.1m for Vietnam.
More established Japan and Taiwan generated $6.6m and $5.9m, respectively, and there is still South Korea to come on August 14, followed by China on August.23. Hobbs & Shaw is likely to have grossed over $300m by then and will command a big result from China, where each of the last two in the Fast franchise launched on approximately $180m and finished on around $390m.
That, combined with North America, could put the film into the black before too long. It is reported to have cost $350m including P&A, and a gross of $600m worldwide is the target.
A considerable marketing spend – the studio mounted a global promotional tour featuring 'Team Hobbs' and 'Team Shaw' – boosted the reported $200m production cost.
"We've had Dwayne Johnson and Jason Statham literally travelling the world in support of this movie," said Duncan Clark, president, Universal Pictures International. Press junkets have taken place across Europe and Latin America. Johnson was in Hawaii last week, while Statham has been touring Europe.
The two met up in Beijing on Monday in the run-up to the China release. It will be the final frontier of a campaign that kicked off in earnest with the first trailer at Super Bowl back in February that was viewed more than 284million times around the world. More than 391million viewed the second trailer in April, and three trailers overall were seen by more than 700 million people globally.
Necessary survival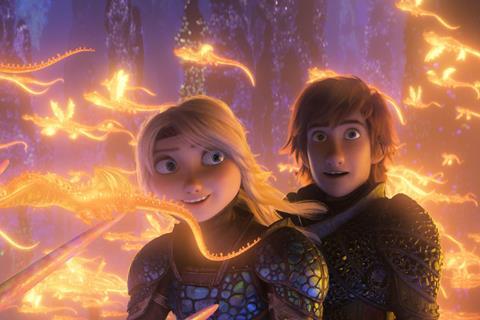 Adding a significant chunk to the franchise's $5bn-and-counting global box office is par for the course for any self-respecting studio these days. It's necessary survival. Disney has propelled four tentpoles past the $1bn mark this year (Captain Marvel, Avengers: Endgame, Aladdin, and The Lion King) and could see Toy Story 4 accomplish the feat, before Frozen 2 and Star Wars: The Rise Of Skywalker are likely to the same towards the end of the year.
Disney will likely not have another year like this for a while, but it sets a brutally high bar in a new landscape where studios must source franchises or risk oblivion by streamer.
"We're building into that branded programme and what makes us feel so great is many of our IP are home-grown," said Clark, noting a slate that combines the Fast, Jurassic World and Illumination Entertainment franchises with films from Jordan Peele and Jason Blum, and one-off original hits like Danny Boyle's Yesterday, now on $119m worldwide.
Universal enjoyed success earlier this year with How To Train Your Dragon: The Hidden World – a franchise it bought into when NBCUniversal acquired DreamWorks Animation for $3.8bn in 2016.
"We took a very deliberate position on Dragon," Clark explained. "With the acquisition of DreamWorks Animation three years ago we inherited these major brands. Launching with [The Hidden World] was a hugely ambitious task and we did it in a rather unusual way. We scheduled it from January into March, opening in the US [in February] seven weeks after we'd opened in Australia. That was a deliberate strategy to capture the school summer holidays in Australia, and the Christmas / summer holidays from December to February in Brazil and throughout South America."
The Hidden World performed solidly, earning approximately $358m internationally, and $520m worldwide. It finished ahead of the 2010 original released by Paramount, and behind the second instalment released by Fox in 2014, which finished on $444m internationally and $621m globally.
The third film's international numbers look better when its predecessor's final international gross adjusts to roughly $340m at current exchange rates. The Hidden World was an unqualified success in its key markets of China ($54.5m), Russia ($27.9m), the UK ($25.8m), France ($25.3m), and Germany ($20.9m).
Clark and his team knew these were high-performing markets in the franchise and mounted aggressive roll-outs and campaigns in each territory. In fact the animation's performances in France and Germany were particularly impressive, as they muscled into the top five films of the first half of 2019 in each territory, in a chart otherwise dominated by Disney.
"We experienced this success because we operate a global distribution network and we do what's best for each country," noted London-based Clark. "That alongside the powerhouse that Illumination has become gives us a strong footing as we venture into the years ahead."
Illumination Entertainment's The Secret Life Of Pets 2 has earned more than $330m worldwide – less than half of the 2016 original's final gross, but a decent contribution nonetheless towards the annual total that includes $180m internationally. Next year comes Minions: The Rise Of Gru.
Before that Universal is gearing up for the December release of Cats, Tom Hooper's star-studded adaptation of Andrew Lloyd Webber's beloved stage musical. The release of the film's first trailer – love it or hate it – has got people talking and created a level of awareness for which most distribution and marketing executives would give their right arm.
Further Universal releases in 2020 include Bond 25 for international (MGM and Annapurna are handling domestic); Illumination's Sing 2; DreamWorks Animation's Trolls World Tour; and Paul Greengrass' News Of The World starring Tom Hanks.