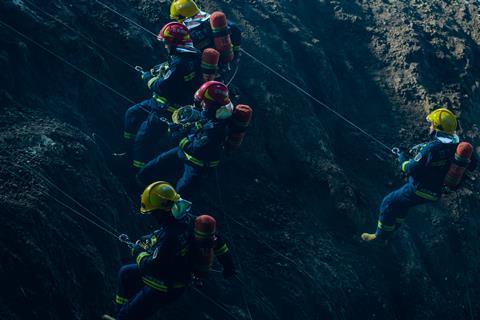 Hong Kong's Universe Films Distribution is (virtually) introducing a string of high-profile blockbuster titles to buyers at the Marche.
They include Herman Yau's financial drama Trading Floor and Oxide Pang's action thriller High Forces. Both are produced by and will star Andy Lau.
Trading Floor is about an intern and his mentor at a multinational investment bank. Filming is expected to begin early next year with Oho Au in the cast.
High Forces takes place on a plane where a former SWAT member is caught up in a hijack. The film stars Wendy Zhang and will go into production in September.
Universe is also handling drug trafficking action drama White Storm 3, now shooting in Yunnan province in China. Yau directs again, this time with Louis Koo, Sean Lau and Aaron Kwok.
Barbara Wong's romantic drama The Stolen Tomorrow is also on Universe's Cannes slate and is now in production. The film stars More Than Blue actor Jasper Liu as a young man whose memory resets every day after a car accident.
Universe is also selling a further three films scheduled for release later this year: firefighting drama Flashover which is set for a Christmas release and island escape thriller Call Heaven For Heaven, both directed by Pang; and kidnapping drama Atonement, co-directed by Mark Wu and Ronald Cheng, who also stars.