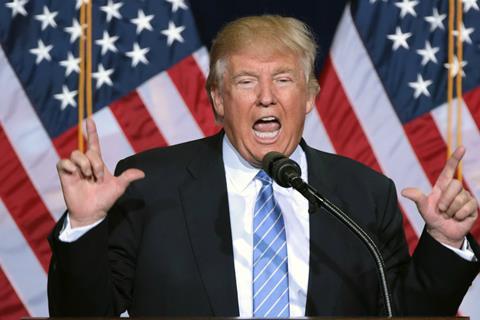 The US has added the UK to its travel ban list amid the coronavirus crisis as the White House faced a barrage of criticism over its slow response to the pandemic.
Meanwhile Showcase Cinemas was understood to be the first exhibitor in the UK to implement a social distancing measure at its sites in response to the outbreak.
According to reports, Warner Bros has also halted UK production for two weeks on The Batman starring Robert Pattinson.
The US-UK travel restriction, which comes as the UK government is expected to ban mass gatherings imminently, will start at midnight on Monday EST (Tuesday 4am UK time). It is hoped the start time will give people in either country time to race back to be with their loved ones.
Similar anecdotes from around the world are circling. Executives, travellers, and crew members on cancelled productions were scrambling on Saturday to find the last flights home after many countries and long-haul airlines imposed restrictions.
The US administration's previously announced 30-day travel ban to 26 other European countries came into effect on Saturday. The countries are: Austria, Belgium, Czech Republic, Denmark, Estonia, Finland, France, Germany, Greece, Hungary, Iceland, Italy, Latvia, Liechtenstein, Lithuania, Luxembourg, Malta, Netherlands, Norway, Poland, Portugal, Slovakia, Slovenia, Spain, Sweden and Switzerland.
Most Hollywood studios have imposed a halt on production for two weeks or longer while executives monitor the situation. Theatres have adopted a policy of social distancing, reducing seating capacity by half in some cases.
A message on Showcase Cinemas' website said the chain was reducing audience capacity "for all shows by 50% to allow for vacant space between seats".
Other measures at Showcase venues include what are by now standard responses from most customer-facing businesses: staff education, frequent deep cleaning of premises, and advising staff and patrons to stay home if they feel sick, among others.
Showcase owner National Amusements, itself a holding company owned by the Redstone family, operates sites in the US, Brazil, Argentina, and CIS.