Plus: cast confirmed for Haley's The Hero; CaribbeanTales festival line-up; and more…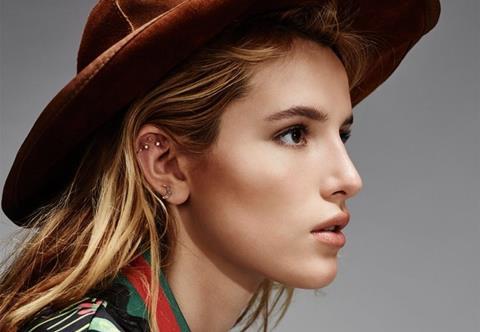 Bella Thorne (pictured) has been set to star in supernatural romantic thriller Break My Heart 1,000 Times, from Pitch Perfect production company Gold Circle Films.
Scott Speer is directing, from Jason Fuch's adaptation of the young adult novel by Daniel Waters about a ghost-like figure who sends a threatening message to a young girl, propelling the girl on a mission that will change her life.
Thorne recently appeared in Speer's Midnight Sun and in Awesomeness Films' Shovel Buddies.
Break My Heart 1,000 Times will be produced by Paul Brooks, with Scott Niemeyer, Brad Kessell and Fuchs executive producing. Good Universe is handling international sales.
• Sam Elliott, Laura Prepon, Nick Offerman, Krysten Ritter and Katharine Ross have been confirmed as the cast of Brett Haley's The Hero, about a one-time Western film icon. The Northern Lights, Park Pictures and Houston King Productions project recently wrapped production in Los Angeles. The Gersh Agency and WME are handling international sales.
• The CaribbeanTales International Film Festival (CTFF) has been set for September 7-17 in Toronto, with a line-up including Diary of a Badman, Battle Dream Chronicles andDreadlocks Story as well as six other features and 17 shorts.
• Production has begun in Toronto on 13-episode drama series Ransom,starring Luke Roberts as an expert hostage negotiator. The series comes from eOne, which controls worldwide rights excluding French-speaking territories, Big Light Productions, Sienna Films and Wildcats Productions.