Plus… VRWERX, Paramount and AMC Theatres bring 'Paranormal Activity' virtual reality game to theatre lobbies; Anchor Bay, Foresight Features and Raven Banner line up 'The Hexecutioners'.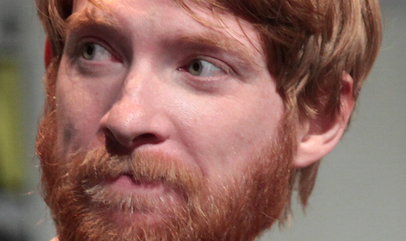 Wonderful Films, Indomitable Entertainment and Windowseat Entertainment have begun production in Vancouver, Canada, on the comedy Crash Pad starring Domhnall Gleeson (pictured), Thomas Haden Church, Christina and Nina Dobrev. Alexander Payne serves as executive producer.


Imax Corp senior executive vice-president Greg Foster will deliver the keynote address at the Asia Society Southern California's sixth annual US-China Film Summit in Los Angeles on November 5. For the full line-up of panels click here.


VRWERX, in collaboration with Paramount Pictures and AMC Theatres, will bring the new Paranormal Activity VR Game Demo to US theatres. Filmgoers can play for free from October 22-24 on the HTC Vive in select AMC locations in key markets including Los Angeles, New York, Boston and San Francisco.


Anchor Bay Entertainment Canada, Foresight Features and Raven Banner Releasing are teaming up to distribute The Hexecutioners, set to premiere at the Toronto After Dark Film Festival on October 21.