Christian de Gallegos will head the new division, which will debut at the AFM with a slate including Imperium, Custody and Antibirth.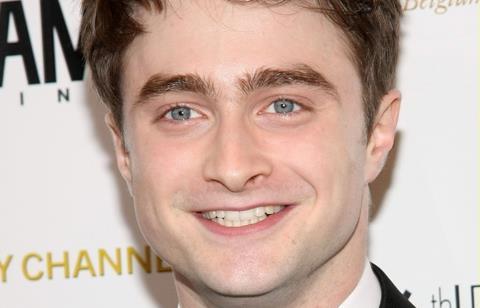 Los Angeles-based production company The Green-Light Group has launched Green-Light International, a new international sales, distribution and financing operation headed, as president, by Christian de Gallegos.
The sales operation, which will make its debut at next month's American Film Market (AFM), already has three titles on its slate.
These include third party acquisition Imperium, a thriller starring Daniel Radcliffe as an undercover FBI agent investigating a terrorist plot,
The other two titles comprise Green-Light projects Custody, a dramatic thriller written and directed by James Lapine with Viola Davis starring, and Antibirth, a sci-fi horror outing with Natasha Lyonne and Chloe Sevigny.
Imperium is currently shooting while Custody and Antibirth are both in pre-production.
Green-Light Group founders Jeff Elliott (Phenom, Man Down, Blunt Force Trauma) and Chad Moore say the sales operation will handle both Green-Light productions and third party acquisitions.
The company is also discussing at least two other projects it hopes to introduce at the AFM.
De Gallegos - previously president of International Film Trust and VP of sales and distribution at Voltage Pictures - has handled sales on films including Dallas Buyers Club, The Hurt Locker and The Company You Keep.
Speaking to ScreenDaily, Elliott said Green-Light - whose films were previously handled by outside sales agents - is launching its international sales division "to mitigate the risk of our finances".
"If you know what the numbers are when you finance the film, you're not blindly financing numbers that you can't validate," he said.
De Gallegos, Elliott added, "has hit his numbers time and time again - that's his reputation in the business [so] we thought that he would be the right fit for this."
Though the division will start out seeking territory-by-territory, film-by-film deals, output deals may be on the cards in future.
Elliott said: "When you have deals in place in every country and you know exactly what the numbers are going to be every time, that helps mitigate the risk in financing.
"Sot hat's the end goal - to set up output deals the way [Nu Image and Millennium chief] Avi Lerner has done."
De Gallegos said that Elliott and Moore "have a simple, yet smart recipe for success – produce budget conscious, high-quality films with compelling stories for a theatrical release worldwide".
"It's very exciting to be teaming up with Jeff and Chad on our new venture."