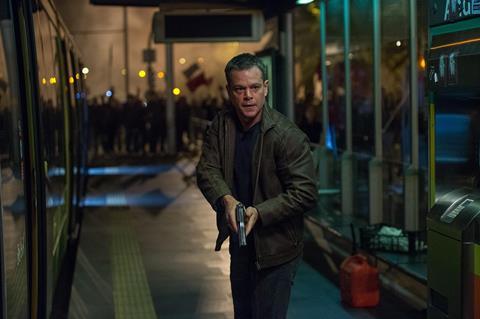 NBC Universal-owned basic cable channel USA Network has given a straight-to-series order to Treadstone, a TV spin-off from Universal Pictures' Jason Bourne feature franchise.
Tim Kring, creator of the Heroes sci-fi series, will write and executive produce the series for Universal Cable Productions, with Ramin Bahrani, writer-director of HBO's recent Fahrenheit 451 adaptation, directing the pilot and serving as executive producer.
Production is due to begin next year, with the other executive producers being Justin Levy, Ben Smith and Jeffrey Weiner for Captivate, and Dan Friedkin and Bradley Thomas for Imperative Entertainment.
The series will tell the story of CIA black ops programme Operation Treadstone, which uses behavior modification to turn agents into superhuman assassins. The first season will follow sleeper agents across the globe as they are 'awakened' to resume their deadly missions.
The Bourne franchise, originally based on the novels of Robert Ludlum, began in 2004 with The Bourne Supremacy and has since taken in four other releases, the most recent being 2016's Jason Bourne (pictured). Between them, the films, four of which have starred Matt Damon in the title role, have grossed more than $1.6bn worldwide.
Chris McCumber, president, entertainment networks for NBCUniversal Cable Entertainment, commented: "As the number one cable entertainment network for the past 12 years, USA Network is delivering a dynamic lineup of big, bold programming – and what could be bigger and bolder than the Treadstone mythology?"