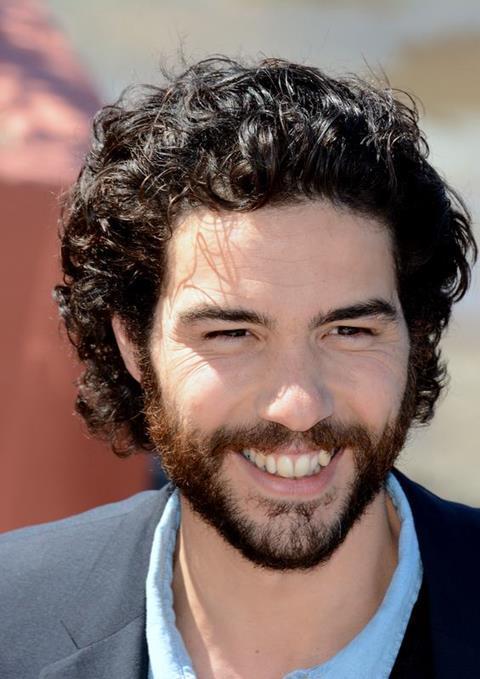 UTA Independent Film Group has boarded Playtime's buzzy upcomimg biopic Monsieur Aznavour. starring Tahar Rahim, to lead on US sales.
The film about the legendary French singer Charles Aznavour also stars Bastien Bouillon and Marie-Julie Baup.
Mehdi Idir and French rap artist Grand Corps Malade direct following the duo's hit films Step by Step and School Life. T
The producers are prolific French producers Eric and Nicolas Altmayer of Mandarin & Compagnie and Jean-Rachid's Kallouche Cinema.
The €26m production starts principal photography on May 30 in the Paris region before heading to backlots in Sofia in September and a three-month shoot across the globe with an expected delivery in spring 2024.
"Everyone knows Charles Aznavour. His tunes have crossed generations," said Mandarin's Eric Altmayer. "The film is filled with adrenaline and it's a real priority for us."
Monsieur Aznavour follows the famed Armenian-born French singing sensation who sang in 10 languages from his humble beginnings to his rise to fame and from Paris to New York.
Playtime will handle sales for the title outside of the US. "With Tahar Rahim's track record as an actor and his capacity to transform himself like he did in The Serpent or The Prophet, we feel that this is the type of role that could bring him all the way to the Oscars," said Playtime's Nicolas Brigaud-Robert.
Playtime is in Cannes with Competition titles Nuri Bilge Ceylan's About Dry Grasses and Catherine Corsini's Homecoming as well as Erwan Le Duc's Critics' Week feature No Love Lost.
In Cannes, UTA Independent Film Group is also co-repping US sales with CAA Media Finance on two titles: Todd Haynes' Competition selection May December (Rocket Science has international) and Elizabeth Banks/John C Reilly AI thriller Dreamquil on which Hanway has interrnational.