The Vatican-owned Osservatore Romano commended the film for giving a voice to the victims of historical sex abuse within the Catholic Church.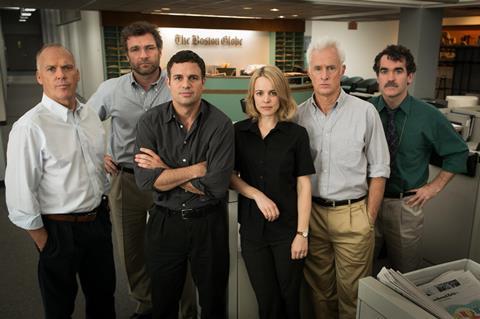 In a front page editorial on Monday, Vatican-owned newspaper Osservatore Romano praised Tom McCarthy's Oscar-winning Spotlight for its depiction of the Catholic Church's cover-up of sex abuse crimes.
As reported by Reuters UK, columnist Lucetta Scaraffia said that the film gave, "a voice to the shock and profound pain of the faithful who confront the discovery of this horrible reality." She added that, "It's by now clear that in the Church too many were worried about the image of the institution and not the gravity of the act."
The film chronicles the true story of the Boston Globe's investigative journalism team Spotlight, which uncovered hundreds of American priests who had been moved to different parishes, instead of being defrocked, after molesting children.
Since the Globe's initial investigation in 2002, thousands more priest sex abuse cases have been uncovered all over the world.
In his acceptance speech during Sunday's ceremony, Spotlight producer Michael Sugar directly called upon Pope Francis to "protect the children and restore the faith." He added that he hoped the film would allow the voices of victims to "become a choir that will resonate all the way to the Vatican."
Scaraffia commended Sugar's comments, saying they showed that "there's still faith in the institution, there's trust in a pope who is continuing the clean-up begun by his predecessor while he was still a cardinal."
Although Pope Francis has not directly addressed the film, it was screened privately in February for members of his new commission to fight sex abuse in the Catholic Church.