The Venice Film Festival looks set to join Cannes, Locarno and Sarajevo in signing a document pledging to strive for gender parity across its organisation and programme.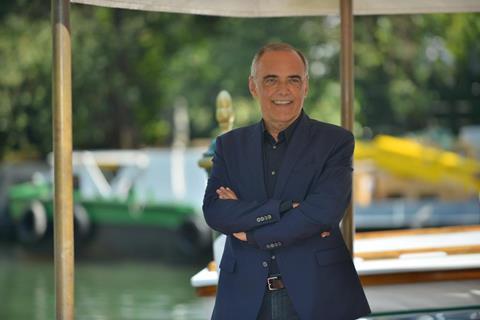 In a statement to Screen, the festival said a joint pledge will be signed at a news conference on Friday (Aug 31) alongside Italian organisations Dissenso Comune, and Women in Film, TV & Media Italia.
The parity pledge, initiated by French organisation 5050x2020, and signed by Cannes' chiefs in May, stated that the organisation will do the following: compile statistics to record the gender of the filmmakers and key crew of all submissions; a promise to improve transparency around selection processes by publicly listing the members of its selection and programming committees; and to work towards parity on their executive boards.
It does not involve mandatory quotas for films directed by women.
Venice Film Festival director Alberto Barbera has faced criticism this year after only one film directed a woman - Jennifer Kent's The Nightingale - was selected for the Competition.
"You can't change things from the outcome, they have to change from the start," Barbera told Screen in an interview last month, pointing the finger at other sectors of the industry for the lack of gender balance.
Barbera has previously said: "If we impose quotas, I resign".