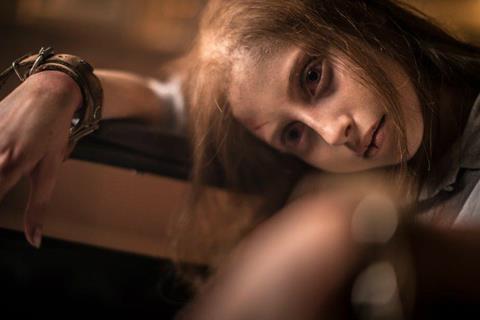 Guido Rud's Buenos Aires-based FilmSharks is aiming to parlay home advantage into a string of sales on The Inhabitant (El Habitant) at Ventana Sur this week.
Rud has boarded world sales rights to the recent Sitges competition premiere directed by Guillermo Amoedo Schultze, the Uruguayan filmmaker who co-wrote this year's Mexican smash Do It Like An Hombre as well as Eli Roth's The Green Inferno.
The Inhabitant follows three sisters who break into a senator's house and are drawn toward the basement when they hear strange cries.
There they discover the politician's paraplegic daughter tied to a bed and bearing signs of torture. What the sisters soon discover is the girl is in fact possessed by an evil force.
Rodrigo Trujillo and Rodrigo Bello produced The Inhabitant with Miguel Asensio Llamas y Nicolás López's Sobras international Production. Mexican media giant Televisa – Videocine will distribute theatrically on June 28, 2018.
Schultze also co-wrote the Chilean hits Que Pena Tu Vida, Que Pena Tu Boda and Que Pena Tu Familia.
"I feel this film is a theatrical winner worldwide with such an exquisite taste for filming and writing that keep your tension high from the first second of the film until the very end," Rud said. "We expect to make it fly worldwide at a time when we are seeing the best box office in years for horror and suspense."