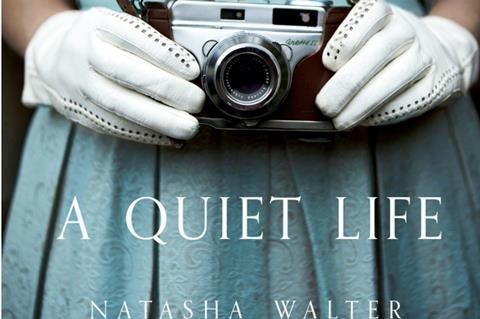 UK film production company Versus Films has optioned the rights to develop Natasha Walter's novel A Quiet Life into a feature film.
A Quiet Life is Walter's well-received first novel inspired by the life of Melinda Marling, "the communist in the Schiaparelli coat" and wife of Cambridge spy Donald Maclean.
Walter is the author of non-fiction books The New Feminism and Living Dolls: The Return of Sexism, and a previous judge on the Man Booker Prize and the Baileys Women's Prize for Fiction.
Versus Films is the recently launched independent production partnership between producer Victor Glynn (High Hopes) and publisher, photographer and writer Sophie Goldsworthy.
The company will have a focus on distinctive literary adaptations and diverse voices and is in development on a number of features with GSP Studios as well as Graham Greene's The Captain and The Enemy with Phin Glynn's Bad Penny Entertainment. The latter is being scripted by Chaplin and Any Human Heart writer William Boyd.
Goldsworthy said: "From the moment we opened the book, we were utterly captivated by A Quiet Life, a thrilling story with a woman at its heart, which turns the conventional spy narrative on its head. It's a powerful and evocative tale, brilliantly marrying historical themes and contemporary resonance, and we are excited to have this opportunity of working with its wonderful author Natasha to bring it to the big screen."
Walter said: "I am delighted to think that one day I'll be able to see Laura and her secrets brought to life on the screen. It's a very exciting journey for a writer to go on, to imagine their story told in a different way, and it's great to be working with Versus on this."
The deal was brokered by Zoe Ross of United Agents.