Danish director Thomas Vinterberg is among the contenders for the 2013 Nordic Council Film Prize, complete with $62,000 (DKK 350,000).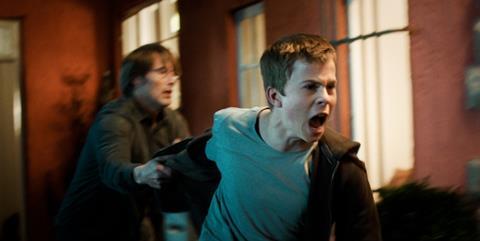 Vinterberg, who last won the prize in 2010 with Submarino, will be among five nominated directors.
The line-up includes:
The Deep (Djúpid), Baltasar Kormakúr (Iceland)
Eat Sleep Die (Äta sova dö), Gabriela Pichler (Sweden)
The Hunt (Jagten), Thomas Vinterberg (Denmark)
I Belong (Som du ser meg), Dag Johan Haugerud (Norway)
Open Up to Me (Kerron sinulle kaiken), Simo Halinen (Finland)
"'The human face', the individual facing the group or society, and respect and dignity are common themes that run like a thread through all these films," said managing director Hanne Palmquist, of the Nordisk Film & TV Fond, which administers the prize.
"A Nordic reality sets the framework where daily life and its dilemmas are portrayed by eminent actors with empathy, humour and credibility. The nominated films are of high international quality, have a personal voice and something genuine at heart," she added.
Vinterberg's The Hunt won three prizes at Cannes, including Best Actor for Mads Mikkelsen in the lead as a kindergarten teacher who struggles for his reputation after being falsely accused of child abuse. Also taking the European Film Award for Best Screenwriters (Vinterberg, Tobias Lindholm), the film was released in Norway six months after the Cannes premiere and has so far reached 675,000 admissions.
Flying the Finnish colours, Open Up to Me is Halinen's first feature since 2001's Cyclomania; a psychological drama about sexual identities – "and a main character (Leea Klemola) who is not even capable of lying to herself," according to the director – it explores modern relationships where nothing can be taken for granted. "We have to draw the lines and, sometimes, when our hearts tell us to, cross them."
Awarded 11 Eddas – Iceland's national film prize – including Best Film, Kormákur's The Deep depicts the Westman incident, the true story that begins on a cold night in March 1984 when a fishing boat sank with its entire crew a few miles off the South Coast of Iceland. But one man (played by Ólafur Darri Ólafsson) miraculously survived to become a national hero as well as an inexplicable scientific phenomenon due to his superhuman accomplishment.
Named Best Norwegian Film 2012 by the Norwegian Critics Association, Haugerud's feature debut - "a tragicomedy about the human factor" went on to win four Amandas (the national film prize) including Best Film, Best Director and Best Original Screenplay.I Belong follows three women who all have a small soft spot in their personalities, and who are hit hard when their idiosyncrasies meet the light of the day.
The Swedish nominee, Pichler's first feature was launched at last year's Venice International Film Festival to win the Audience Award in the Critics' Week. Also taking four national Guldbagga prizes, comprising Best Film, Best Director and Best Script, it portrays a 20-year-old jobless girl in a small village, who wants her life to be more than eat sleep die, while trying to meet state demands that unemployed look for work in the whole country.
The winner of the Nordic Council Film Prize will be announced at a ceremony on Oct 30 at the Oslo Opera House.
Previous recipients include Danish directors Thomas Vinterberg, Lars von Trier, Peter Schønau Fog, Per Fly; Finnish director Aki Kaurismäki; and Swedish directors Ruben Østlund, Pernilla August, Roy Andersson and Josef Fares.