Other winners include 20,000 Days on Earth.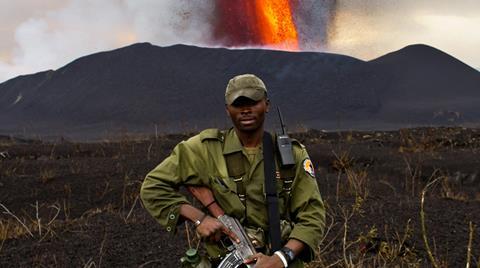 Oscar-nominated Virunga was one of the top winners at this year's Grierson Awards, taking home Best Cinema Documentary.
The film, which was also nominated for a BAFTA at the beginning of this year, covers the fight between business interests, rebel groups, and rangers over the Congolese home of the world's only remaining mountain gorillas.
Elsewhere at the awards, Grayson Perry received Documentary Presenter of the Year for his Channel 4 show, Who Are You?
Repeating its success from last year, Channel 4 won a total of five awards out of the 12 available, including Best Documentary Series and Best Entertaining Documentary.
As previously reported, Kim Longinotto was presented with the Grierson Trustees' Award for achievement in the world of factual film.
Lorraine Heggessey, Chairman of the Grierson Trust said about the winners: "Once again our winning films demonstrate the vibrant, exciting and innovative ways in which the UK documentary industry is the world leader. From the provocative to the heart-warming, the funny to the simply astonishing, our award winners deserve the accolade and recognition a Grierson bestows upon them."
Prior to Virunga's Oscar nomination, ScreenDaily interviewed the director about the making of the film.
Full list of winners:
Evolutions Best Documentary on a Contemporary Theme — Domestic
The Paedophile Hunter, Dan Reed for Amos Pictures
Shell Best Documentary on a Contemporary Theme — International
Citizenfour, Laura Poitras for Praxis Films
The Open University Best Documentary on Current Affairs
Our War: Goodbye Afghanistan, Rowan Deacon for BBC
Televisual Best Arts Documentary
20,000 Days on Earth, Iain Forsyth, Jane Pollard for Corniche Pictures, BFI, Film4 & Pulse Films
ITN Source Best Historical Documentary
Our World War: The First Day, Bruce Goodison for BBC
Satusfaction Best Science or Natural History Documentary
Curing Cancer, Brian Woods for True Vision Productions
Nyman Libson Paul Best Entertaining Documentary
Gogglebox - Episode 6, Tania Alexander for Studio Lambert
Envy Best Documentary Series
The Romanians are Coming, James Bluemel for KEO films
Bertha DocHouse Best Cinema Documentary
Virunga, Orlando von Einsiedel for Grain Media & Violet Films
Channel Four Best Newcomer Documentary
The Lost Gold of the Highlands (Garnet's Gold), Ed Perkins for Red Box Films & Passion Pictures
Sky Atlantic Best Student Documentary
The Wolf, The Ship and the Little Green Bag, Kathryn MacCorgarry Gray for University of Westminster
Clockwork Capital Documentary Presenter of the Year
Grayson Perry for Who Are You?, Neil Crombie for Swan Films