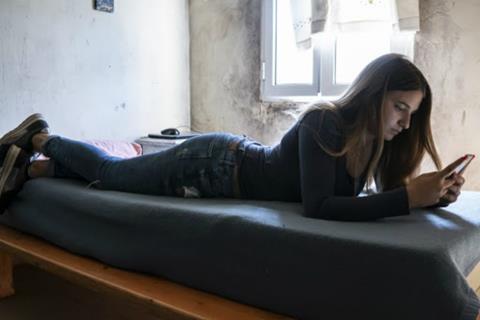 Visions du Réel artistic director Emilie Bujès said attracting new audiences has been the highlight of the 2020 online edition (April 17 - May 2), as the festival handed out its prizes on Sunday.
She said "there are still some feelings of sadness" over having to move the entire event online following the coronavirus shutdow but also "some excitement because we've realised that there are audiences in remote places in Switzerland that we wouldn't have imagined would've been interested".
"There is this potential to get people that we wouldn't have been able to get - because they live far away; because of schedules; because we are very close to Cannes," said Bujès. "I was really surprised to see some people that were here for the first time, that somehow were accessing everything."
Overall, ensuring the titles were seen was the priority for Bujès. "It's a success because on one side the films have been watched, are still being watched, and that was the main goal and the main worry," she said. "If we had done everything and the film was never watched it would've been a catastrophe for the rights holders and also for us."
Online winners
The main award, the Sesterce d'or la Mobilière with a cash prize of CHF 20,000 (£16,657), was awarded to Francesca Mazzoleni's Italian feature Punta Sacra, about the last representatives of a forgotten community who built their own houses.
Markku Lehmuskallio and Johannes Lehmuskallio's Finnish title Anerca, Breath Of Life won the jury prize for most innovative feature film and CHF 10,000 (£8,327) in prize money. Special mentions were awarded to Afsaneh Salari's The Silhouettes and Mo Scarpelli's El Father Plays Himself.
In the Burning Lights International Competition for 'new vocabularies and expressions', Francisco Bermejo's Chilean title The Other One received the Sesterce d'or Canton de Vaud for best medium/feature-length film. The film is an account of living with one's ghosts, inspired by Samuel Beckett's 1958 play Krapp's Last Tape.
Pyrale by Roxanne Gaucherand receive the jury prize for most innovative medium/feature-length film in the Burning Lights section, with a special mention for Hamza Ouni's The Disqualified.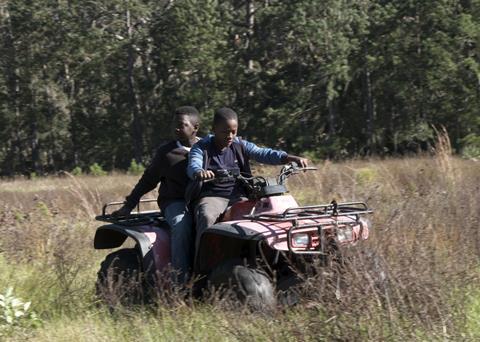 In the National Competition for medium/feature-length films produced or co-produced in Switzerland, Nick Brandestini's Sapelo won the best film prize. The jury for the award noted "a film that immersed us in the luxurious nature of an island none of us heard about before. We were deeply moved by the dedication of the older generation living in this magical place to preserve a community, to maintain values and try to protect its children from the hardships of a world threatening their way of living".
The audience award was presented to the China-Germany co-production Mirror, Mirror On The Wall by Sascha Schöberl, which had its world premiere online at the event. It centres on Chinese plastic surgeon Dr Han, analysing his perpetual quest for supposed beauty.
Lessons from the event
Addressing the new situation of directing an international film festival from behind a computer screen at home, Bujés emphasised the importance of creating a social element.
"I aimed for the festival, and for my position, to be one where you take care of people," she said. "I want to be as free as possible to be able to chat with people and give them attention, not feel 'I've met someone and didn't feel anything and didn't have any discussion.' This is difficult, but we need to create encounters."
Sustaining the festival's momentum across its extended two-week online programme was a challenge. "There are no people attending the festival and discussing in a square about the films, so you have to create that somehow, and make people still willing to watch films after two weeks," said Bujès.
As well as making the films free for audiences, pre-recording introductions from the filmmakers, and holding masterclasses, the festival checked in with the directors every two days – and connected them with each other.
Asked what lessons she had learned for the future, Bujès responded, "Certainly not that online festivals are the answer!"
"The kind of films we programme very much benefit from the energy of the theatre and collective viewing," she said.
However, this edition has increased her awareness that "there are many audiences beyond the one that would be able to come to the festival."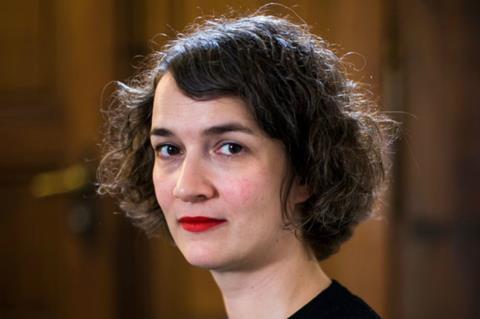 She hopes the physical event will return for next year but says the current global situation is still too unstable to make concrete promises. "I know many colleagues [at other festivals] are considering high-risk options to at least keep something for the local audience, because there won't be any international people attending.
"It's a matter of deciding for each [festival] if you want to try things or wait for the situation to get better. I feel it will be really interesting to try to pull things off and take advantage of that. We have to somehow try to look for solutions if it's possible."
Visions du Réel 2020 winners
International feature film competition
Best feature film – Punta Sacra (It) dir. Francesca Mazzoleni
Most innovative feature film – Anerca, Breath Of Life (Fin) dirs. Markku Lahmuskallio, Johannes Lehmuskallio
Special mention – The Silhouettes (Iran-Phil) dir. Afsaneh Salari
El Father Plays Himself (Ven-UK-It-US) dir. Mo Scarpelli
Feature film that sheds light on issues dealing with meaning and sense of direction in life – Off The Road (Mex-US) dir. José Permar
Burning Lights international competition
Best medium/feature-length film – The Other One (Chile) dir. Francisco Bermejo
Most innovative medium/feature-length film – Pyrale (Fr) Roxanne Gaucherand
Special mention – The Disqualified (Tun-Fr-Qat) dir. Hamza Ouni
National Competition
Best medium/feature-length film – Sapelo (Switz) dir. Nick Brandestini
Most innovative feature film – Cows On The Roof (Switz) dir. Aldo Gugolz
Special mention – Privé (Switz) dir. Raphael Holzer
Audience award – Mirror, Mirror On The Wall (Ger-China) dir. Sascha Schöberl
Industry awards
Pitching du Réel
The Party Film Sales award – Paradise, dir. Alexander Abaturov
RTS award – Nightcrawlers, dir. Petter Aaberg, Sverre Kvamme
HEAD-Genève Postproduction award – Reas, dir. Lola Arias
MFI SCRIPT2FILM Workshops Project Development award – Machtat, dir. Sonia Ben Slama
Cannes Docs award – Voice Of Baceprot, dir. Yosep Anggi Noen
DOK Leipzig Talent Development award – The Mission, dir. Tania Moilanen
Thessaloniki Documentary Festival award – A Little Love Package, dir. Gastón Solnicki
Docs in Progress
Freestudios DCP Delivery Package award – Malintzin 17, dirs. Eugenio Polgovsky, Mara Polgovsky
asterisk* Marketing award – Dark Red Forest, dir. Jin Huaqing; Notes For A Film, dir. Ignacio Agüero; We Are Inside, dir. Farah Kassem
DAE Encouragement award – The Miracle Of Almería, dir Moon Blaisse
Rough Cut Lab
Raggioverde Subtitling award – Last Days At Sea, dir. Venice Atienza
Pitching du Réel, Docs in Progress, & Rough Cut Lab
visions sud est award – Malintzin 17, dirs. Eugenio Polgovsky, Mara Polgovsky