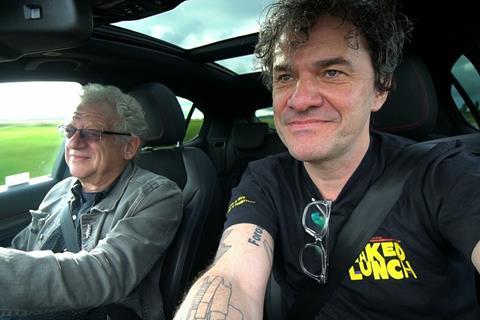 Visit Films has boarded worldwide rights on Mark Cousins' Cannes Classics documentary The Storms Of Jeremy Thomas.
Cousins joins Thomas on the producer's annual road trip from London to the Cannes Film Festival as he recalls some of his most iconic films like Bernardo Bertolucci's multiple Oscar winner The Last Emperor, David Cronenberg's Crash, and Nic Roeg's Bad Timing.
Thomas discusses Marlon Brando, Jack Nicholson, and David Bowie, and the journey is interspersed with commentary from Tilda Swinton and Debra Winger, and features a range of film clips.
David P. Kelly Films produced The Storms Of Jeremy Thomas, and Creative Scotland and Tim Macready's Pygmalion Pictures served as executive producers. The film was developed with support from Northern Ireland Screen in association with Cyprus avenue films. Mark Thomas also served as executive producer.
"Jeremy Thomas was the punky Darryl F. Zanuck or Irving Thalberg for my generation, so to get to drive across France for five days with him was magic," said Cousins, whose documentary credits include The Story Of Film: An Odyssey and The Eyes Of Orson Welles.
"Few movie producers have dug so deep into human nature or have such a kaleidoscopic mind for movies. My film tries to be a portrait of that kaleidoscope. In a conservative era in the UK, it's also a celebration of radical Englishness. Visit has dynamically represented films by Desiree Akhavan, Rolf de Heer, Joanna Hogg, Werner Herzog, Ana Katz and David Robert Mitchell, so I'm delighted to be in their company and vibe."
Visit Films president Ryan Kampe added, "It wasn't until years after my initial discovery of cinema and the films that became formative to my education and taste, that I realised there was a common thread to many of them – they were produced by Jeremy Thomas. After screening this film, it was apparent that Mark had been influenced in a similar way and was able to paint a passionate portrait of Jeremy against the informal backdrop of a car ride."