FILM BAZAAR: Orly Ravid from The Film Collaborative advises film-makers to use grassroots outreach and social media marketing.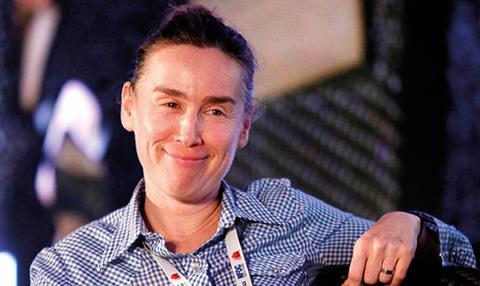 Start your online marketing six months before you approach a VoD platform and build a community for your film, advised The Film Collaborative (TFC)'s Orly Ravid [pictured], speaking on a Knowledge Series panel yesterday at Film Bazaar in Goa.
"You have to first know your audience," said Ravid who founded TFC, a US-based non-profit, to help filmmakers navigate digital distribution. "There are people who have thousands of followers on social media, so that becomes the platform. Become your own channel through grass roots outreach and social media marketing."
During Film Bazaar, TFC has picked up Deepthy Tadanki's Satyavati: And We Call This Love for worldwide film festival distribution and world sales.
She used the successful example of Landfill Harmonic, a low-budget documentary from Paraguay, that had 250,000 Facebook fans and was acquired by Vimeo for $250,000. "Your film will fail or succeed based on a hook or how much effort you put in," Ravid said.
Suri Gopalan, CEO of Mumbai-based digital aggregator Vista India, advised filmmakers to also approach local platforms as Netflix is becoming more selective. "To count on them as an indie is wishful thinking."
Speaking about TVoD (transactional video-on-demand), Gopalan said that "around 60-70% of our transactions come out of India and only 40% from overseas, although price points are higher. That gives me hope that there's a paying market in India."