Vue International has signed an "exclusive memorandum of understanding" with a Saudi Arabian hospitality firm to build the country's first public cinemas for more than 35 years.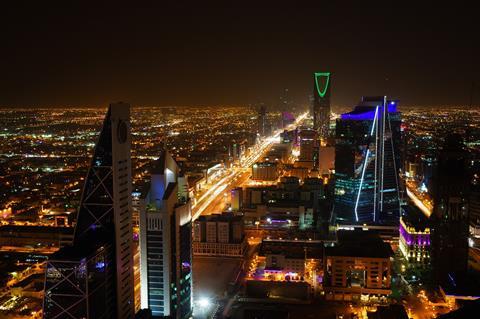 The news that cinemas would return to the kingdom was confirmed in December 2017; at which time Screen noted that UK-based Vue was a front-runner to operate the first batch of locations.
Vue says that it will build "up to 30 world class multiplex cinemas in existing and new developments in the next three years".
The memorandum has been signed with Abdulmohsin Al Hokair Holding Group, which already operates three shopping centres, 79 entertainment centres and 45 hotels across Saudi Arabia, UAE, Turkey and Egypt.
Tim Richards, founder and chief executive, Vue International, commented: "This is a huge moment in the history of global cinema development for the exhibition industry and we are honoured to be partnering with such a well regarded and prestigious operator.
"Cinema has been an exciting form of out of home entertainment for over 100 years and the opening up of the Kingdom is testament to the industry's continuing growth and resilience. We are delighted to have been chosen to lead in the development of world-class cinemas and the big screen experience in Saudi Arabia. Our combined experience is world-class and we have some incredible plans in place and are excited about what lies ahead."
Majed Al Hokair, CEO Al Hokair Holding Group, added: "We are delighted to be working with Vue International and leading the development of Saudi Arabia's world-leading cinema industry together. Led by Tim Richards and the management team, Vue International brings more than 30 years' experience in out of home entertainment and together we will deliver a gold standard cinema experience for Saudi people across the Kingdom".
It is expected that the first cinema could open its doors at some point in 2018.