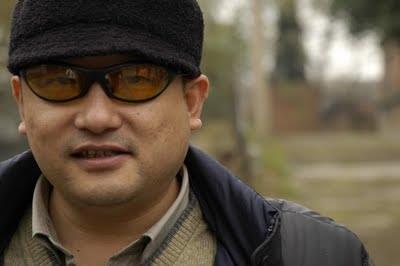 Chinese filmmaker Wang Xiaoshuai has completed principal photography on Di Jiu Tian Chang, the first instalment in a 'Homeland trilogy' spanning China over the past 40 years.
Filmed for three months in different cities across China, the drama stars Wang Jingchun (Black Coal, Thin Ice), Yong Mei (The Assassin) and Qi Xi (Mystery), as well as rising actors Du Jiang (The Wasted Times) and Wang Yuan.
Much wider in scale than Wang's (pictured) previous work, the film follows two families through the huge changes in Chinese society since the economic reforms of the early 1980s. Initially close, the families are forced to become estranged following an unexpected and unspoken event.
Wang co-wrote the script with Amei, whose credits include Zhang Yimou's Under The Hawthorn Tree.
Wang's last film, Red Amnesia, premiered at Venice in 2014. His credits also include critically-acclaimed dramas 11 Flowers (2011), Shanghai Dreams (2005) and Beijing Bicycle (2001).
Since directing Red Amnesia, Wang has been focusing on producing films from rising Chinese filmmakers including Old Beast, from first-time director Zhou Ziyang, which recently won best actor (Tu Men), best original screenplay and the Fipresci prize at Taiwan's Golden Horse Awards.