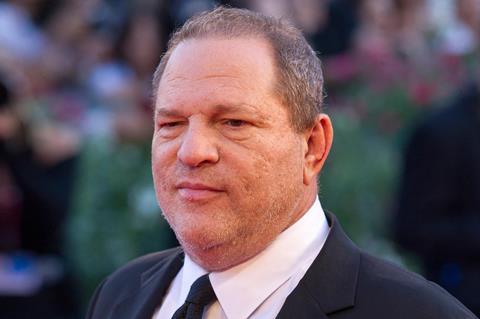 The Weinstein Company (TWC) board has reacted with irritation after the investor group led by former Obama administration official Maria Contreras-Sweet on Tuesday (March 6) called off the $500m acquisition of the beleaguered company's assets.
Contreras-Sweet announced last week the investor group led by herself and billionaire Ron Burkle was set to buy the TWC assets after initially appearing to back away from a deal. However the businesswoman changed course this week, reportedly after the investors found out about undisclosed liabilities amounting to approximately $64m, which raise TWC's debt load to roughly $290m.
The move sparked a frustrated response from a "disappointed" TWC board, which said the development was an excuse, and vowed to pursue bankruptcy to maximise the company's value.
Contreras-Sweet said she remained committed to forming a studio led by women and would consider buying TWC assets that "may become available in the event of bankruptcy proceedings", besides other entertainment industry options.
"All of us have worked in earnest on the transaction to purchase the assets of The Weinstein Company," Contreras-Sweet said in a statement. "However, after signing and entering into the confirmatory diligence phase, we have received disappointing information about the viability of completing this transaction. As a result, we have decided to terminate this transaction.
"I would like to thank the employees and the board of The Weinstein Company for pursuing this opportunity with us and Attorney General Eric Schneiderman for playing a crucial role at a critical time. I especially want to thank Ron Burkle and The Yucaipa Companies for their advice, showing faith in this deal, and taking an unusual step of subordinating many typical investor board rights to the women who would have led this company.
"I would like to thank Lantern Asset Management for their early capital commitment and Len Blavatnik for his willingness to look at creative options on the debt side. Lastly, I would like to thank Tarak Ben Ammar.
"I believe that our vision to create a women-led film studio is still the correct course of action. To that end, we will consider acquiring assets that may become available in the event of bankruptcy proceedings, as well as other opportunities that may become available in the entertainment industry. I remain committed to working to advance women's business ownership in all sectors and to inspire girls to envision their futures as leaders of important companies."
The TWC board issued a statement later in the day that read: "We are disappointed by the announcement today that the investor group led by Maria Contreras-Sweet and Ron Burkle has (again) walked away from its bid to buy the assets of The Weinstein Company. Although we publicly predicted this outcome, the board entered last week's agreement in the hope and good faith that a transaction would save this company and its employees.

"The investors' excuse that they learned new information about the company's financial condition is just that — an excuse. The company has been transparent about its dire financial condition to the point of announcing its own LIKELY bankruptcy last week. We regret being correct that this buyer simply had no intention of following through on its promises. Nevertheless, this board will not quit. We will continue to work tirelessly – as we have for months – to determine if there are any viable options outside of bankruptcy. In the meantime, we continue to pursue an orderly bankruptcy process to maximize the company's value."