Today's screening could be one of the only times the film plays on a big screen in France.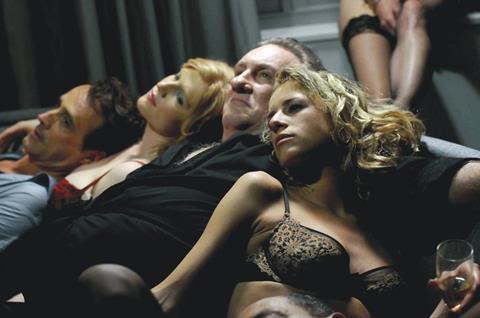 Abel Ferrara's Welcome to New York [pictured] will premiere in the market and on Nikki Beach today.
Starring Gerard Depardieu in a role inspired by the fall of former IMF chief Dominique Strauss Kahn, the film is one of the most anticipated of the year but today's screenings could be one of the first and last times the film plays on a big screen in France.
Wild Bunch has opted to release the film via VOD tonight. It will also be given a day-and-date release in a number of European territories at the same time too, via its other distributors.
France's strict media window laws stipulate a four-month window between a cinema and VoD release.
Wild Bunch belongs to a growing call in the French film for a softening of the laws, for certain pictures which may not get a wide release.
"We're not asking that all films come out in the theatres and on VOD simultaneously," says Wild Bunch co-chief Brahim Chioua.
The VoD release is proving nearly as controversial as the film itself.
Wild Bunch co-chief Vincent Maraval told a French newspaper last weekend that French exhibitor UGC was putting pressure on cinemas in Belgium not to support a simultaneous release.
In response to the allegation, UGC director general Alain Sussfeld told French news agency AFP: "The minute a work does not give priority to the cinema theatre, we will not guarantee its diffusion in any territory."