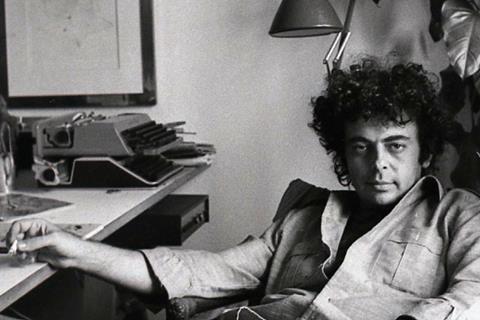 Paris-based sales agent Wide Management has acquired world sales rights to César Meneghetti's bio-documentary Glauber, Claro ahead of its world premiere at the Rome Film Festival this weekend.
The film explores the life and legacy of late legendary Brazilian director Glauber Rocha through the prism of the time he spent in Italy in the 1970s, focusing in particular on the shoot of his 1975 Rome-set feature Claro, which was inspired by in his own life as an exile in the city.
Italian-Brazilian filmmaker Meneghetti has returned to the locations where Rocha shot Claro, and also tapped into the memories of friends and collaborators such as Bernardo Bertolucci and Marco Bellocchio as well as celebrated critic Adriano Apra.
"Glauber is one of the greatest exponents of Brazilian cinema of all times and his legacy and importance does not only concern Brazil but has a worldwide and universal relevance," commented Meneghetti.
"Glauber, Claro investigates the experience of Rocha and a whole generation of creatives in Italy in the 70s, approaching themes in several extracts that overlap: the backstage of Claro and its historical relevance, cinema underground, neorealism, new cinema, the 70s, political militancy, utopia, post-colonialism, the revolution, drawing an inevitable parallel between 20th century Italy and the world today."
The film world premieres on Saturday at the Rome Film Festival as an honorary retrospective screening.
Glauber was a regular fixture at Cannes throughout the 1960s, winning the Fipresci prize for Entranced Earth in 1967, which also went on to win Locarno that year, and best director for Antonio das Mortes in 1969.
He went into voluntary exile to escape Brazil's military dictatorship in the 1970s living in Italy, Spain, Chile and Portugal but died back home in 1981 at the age of 42-years-old from a lung infection.
"Glauber is an author who should not be forgotten but studied in all schools as an artist, thinker, political and cultural activist. Through this film we believe that his legacy will reach a worldwide audience," said Wide Management president Loïc Magneron.