Digital distribution operation inspired by innovative models of US distributors Radius, A24 and IFC to go live next week.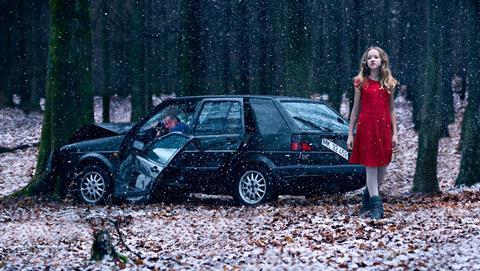 Wild Bunch is set to officially kick off its new digital distribution operation e-Cinéma next week with the first film in Danish Mikkel Norgaard's hit thriller Department Q franchise, The Keeper of Lost Causes.
The thriller, which topped the Danish box office at the end of 2013, will be released in France under new initiative on March 27.
Wild Bunch said the film would be available for download on a variety of VOD platforms including its own FilmoTV as well as Club Video SFR, Google Play, iTunes, MyTF1VOD, Orange, Pluzz VAD, Videofutur and Wuaki.TV.
"The film is available on all the digital service providers — Bouygues, Free, Numéricable, Orange and SFR – as well as most the OTT operators. It will be available in more than 80% of French households," said Wild Bunch in a statement.
The second film in the Department Q franchise, The Absent One, will be given a more classic theatrical release in French cinemas on April 8.
Both films are adapted from Jussi Adler-Olsen's bestselling Department Q novels, about two mismatched detectives (played in both films by Nikolaj Lie Kaas and Fares Fares) solving cold cases.
"Wild Bunch has opted for an atypical, event-style release which will allow both films to benefit from strong promotional support," read the Wild Bunch statement.
The Department Q campaign marks the first release for Wild Bunch's new operation since it was announced October.
Other films lined up for the service in 2015 include What We Do In The Shadows, 99 Homes, One Chance, The Green Inferno and Sinister 2.
The company's long-term goal is to manage exclusive VOD releases across a number of European territories, especially those where it is already a theatrical distributor. The company said it would "soon" be in a position to do this.
Wild Bunch began acquiring titles for the operation at last year's American Film Market (AFM) and is also in talks with other French companies to handle their digital releases under the e-Cinéma banner.
Wild Bunch's decision to launch the new digital distribution operation was born partly out of the VOD performance of Welcome to New York last year which clocked up some 200,000 downloads in France in its first six weeks on release.
The company has also participated in the European Commission's media chronology experiment in 2013, under the Speed Bunch banner, experimenting with a simultaneous release of Ken Loach's Spirit of '45.