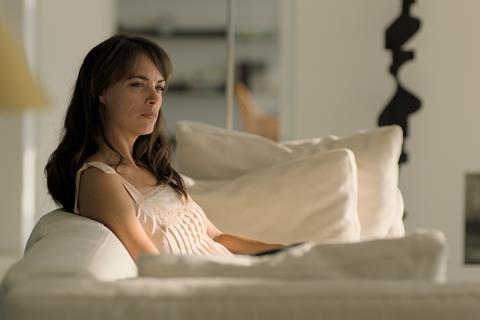 Wild Bunch has boarded sales on Italian director Michele Placido's upcoming drama Caravaggio's Shadow, exploring the tempestuous life of the 17th-century painter.
It revolves around a secret Vatican investigation into Caravaggio, ordered by Pope Paul V as he debates whether to grant the artist clemency for murdering a love rival.
Riccardo Scamarcio plays Caravaggio opposite Louis Garrel as the investigator – known as The Shadow. Isabelle Huppert also features as a noblewoman who was a steadfast protector of the artist, hiding him from the police and Papal authorities and interceding on his behalf.
Veteran screenwriter Sandro Petraglia co-wrote the screenplay with Placido and Signorile.
It is the first period drama for prolific actor turned director Placido whose previous credits include Romanzo Criminale and the more recent factory drama 7 Minutes.
Rome-based Goldenart Production and Paris-based Mact Productions are co-producing. 01 Distribution has taken Italian rights while Le Pacte will release the film in France.
Other EFM projects
Wild Bunch's other major EFM launch is Patrick Imbert's feature-length animation The Summit Of The Gods.
It follows the adventures of an intrepid Japanese reporter who scales Everest in a bid to solve the mystery around whether British mountaineer George Mallory and fellow climber Andrew Irvine reached its summit before disappearing in 1924.
The production, which was originally announced in 2016, is adapted from a manga series by late writer and artist Jiro Taniguchi and Baku Yumemakura.
Imbert's previous credits include The Big Bad Fox And Other Tales and Ernest & Celestine. It is produced by Julianne Films, Folivari and Melusine Productions.
The company will also commence sales on Shake Your Cares Away, the second feature from Israeli director Tom Shoval, whose debut film Youth premiered in the Berlinale's Panorama in 2013. Wild Bunch has released a first image [pictured] for the film which is in post-production.
Bérénice Bejo, who will be at the Berlinale this year as a member of the jury, stars as a woman who decides to convert her luxury home into a refuge for the needy following the death of her multimillionaire husband.
Oscar-winning director Alejandro Gonzalez Iñárritu, who mentored Shoval as part of the Rolex Mentors and Protégés Arts Initiative, is on board the production as an executive producer.
Tel Aviv-based Green Productions lead produced the film with Berlin-based One Two Films, New People Film Company, Les Compagnons Du Cinema and Wild Bunch.
Raft of debut and second features
The company is also launching sales on another six first and second features, many of which have strong Cannes potential.
These include Russian director Kira Kovalenko's drama Unclenching The Fists. Set against the backdrop of a mining town in the mountains of North Ossetia, it revolves around a young woman's battle to break free from her over-controlling father.
Kovalenko co-wrote the screenplay with Anton Yarush (Tesnota) and Lyubov Mulmenko. It is produced by Non-Stop Production, the credits of which include Beanpole, Loveless and Leviathan.
Also from the region is Georgian director Dea Kulumbegashvili's drama Naked Sky about a young Jehovah's Witness missionary who finds herself at odds with the local police after her place of worship is burned down during a service.
Kulumbegashvili, who studied directing at Columbia University School of the Arts, has previously premiered short films Léthé and Invisible Places in Cannes.
Other first features include Taste, by young Vietnamese director Le Bao, who grew up in the slums of Saigon.
The drama revolves around a Nigerian footballer, playing in Vietnam to support his family back home, who breaks his leg and is forced to find another source of income. He heads to an abandoned house with four female middle-aged acquaintances for three days of communal living.
Wild Bunch describes the film as in "the visionary tradition of Bi Gan and Apichatpong Weerasethakul". It is lead produced by Singapore-based film development and production company E&W Films, the credits of which include Pop Aye.
Further debut pictures include Hatching by Finnish director Hanna Bergholm. The coming-of-age psychological drama revolves around a hot-housed, perfectionist 12-year-old girl who discovers a strange egg, which she hides from her demanding mother. When it hatches, a bird-like creature emerges.
Other new titles include the Mumbai-based Harami, the second feature of Los Angeles-based, Indian top commercials director Shyam Madiraju. It revolves around the orphaned teenage leader of a pickpocket gang. He is forced to face up to the consequences of his crimes when is confronted by the young daughter of one of his victims, who committed suicide. He decides to make amends at any price.
A final fresh sales acquisition is Belgian director Nabil Ben Yadir's third feature Animals, inspired by the true story of the homophobic murder of a young gay man who was beaten to death in Liege in 2012. Ben Yadir's previous feature credits include the thriller Blind Spot and La Marche.
It is produced by Brussel-based 10.80 Films, the company Ben Yadir co-runs with Benoit Roland, with the support of the Dardenne Brothers Les Films du Fleuve.
Festival titles
The company is also handing Berlinale Golden Bear contenders, Philippe Garrel's The Salt Of Tears, starring Logann Antuofermo as man caught between three women played by Oulaya Amamra (Divines), Louise Chevillotte and Souheila Yacoub, and Benoît Delépine and Gustave Kervern's comedy drama Delete History, about three neighbours who enlist a hacker to erase inconvenient online data.
It will also continue sales on a raft of previously announced French-language titles including Maïwenn's DNA, Sylvie Verheyde's Madame Claude and Giovanni Aloï's The Third War as well as US titles Flag Day by Sean Penn and Mainstream by Gia Coppola.