Sales company unveils new films by Donzelli, Sfar, Odoul and Garrel at Paris Rendez-vous.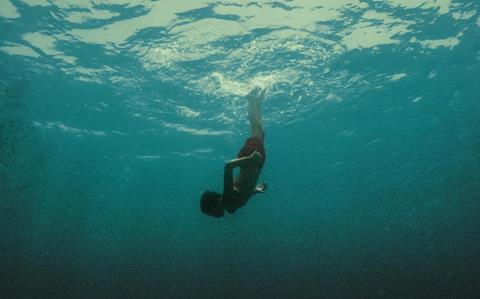 Wild Bunch will kick off sales on nine new French titles at this year's Rendez-vous with French Cinema in Paris (Jan 15-19), many of which will be completed in time for a potential Cannes slot, including an incestuous love story by Valérie Donzelli and First World War drama by Damien Odoul.
The company will also show first images of several previously announced productions including Jacques Audiard's untitled drama revolving around Sri Lankan immigrants in Paris, which it is co-selling with Celluloid Dreams, and Julie Delpy's France-set romance Lolo, in which she stars as a chic Parisian sophisticate who falls for a geeky IT expert played by Dany Boon.
There will also be a promo-reel for Arnaud Desplechin's My Golden Years (aka Three Memories of Childhood), revisiting the childhood of Paul Dédalus, the protagonist in his 1997 film My Sex Lifewho also featured in A Christmas Tale.
It will also market premiere Patrice Leconte's Do Not Disturb, starring Christian Clavier as a jazz enthusiast trying to listen to a re-found classic against the backdrop of a chaotic home, which has already sold well internationally since it was announced at the AFM.
The film, which has drawn some 700,000 spectators in France since its release on Dec 31, is also the Rendez-vous's opening film. Other completed Wild Bunch titles due to screen include Xavier Beauvois' The Price of Fame and Roshdy Zem's Bodybuilder.
RETURN TO FRENCH CINEMA
The Rendez-vous slate marks a return to French cinema for the Paris-based sales and production company, after it pulled back from local films last year, amid concerns over spiralling costs and falling returns, announcing only one new French title at last year's meeting.
"It's true, we hardly followed any French productions last year but this year a number of the auteur filmmakers we work with and want to continue working with have come to us with strong projects — which are also more intriguing and original — perhaps due to the fact that they were difficult to finance and are less tied down by the constraints of TV," said Maraval.
LONG-TIME COLLABORATORS
New titles include Valérie Donzelli's Marguerite and Julien, based on the true story of aristocratic siblings Julien and Marguerite de Ravalet who were executed in the early 17th century on charges of adultery and incest.
The screenplay, co-written by Gilles Marchand, Donzelli and Jérémie Elkaim - who also stars as Julien, is based on an original screenplay by François Truffaut's late screenwriter Jean Gruault, whose credits include Jules and Jim and Adele H. Anaïs Demoustier co-stars as Marguerite.
"He wrote it for Truffaut but it never got made," said Maraval. "It will be ready in time for Cannes and we'll have first images in Berlin."
"Valérie perhaps won't appreciate me saying this but it's got the feel of Sofia Coppola's Marie Antoinette about it," he added of the film shot on location in chateau on the outskirts of Paris.
The film is produced by Edouard Weil at Rectangle Production, who previously worked on Donzelli's breakthrough picture Declaration of War and Hand in Hand.
The company is also re-uniting with Damien Odoul to sell his ambitious First World War drama The Fear – based on a novel by Gabriel Chevallier - about an introverted young man coping with the horror of trench warfare.
"We've worked on all of Damien's films, bar his debut Le Souffle (Deep Breath) which won in Venice. It's his most ambitious, biggest budget film to date and more mainstream than his usual art-house style," said Maraval.
Wild Bunch will show early footage from the film – shot in Canada – at its promo-reel event on Friday (Jan 16).
Other new titles include Bruno Podalydès The Sweet Escape, starring the actor-director as a middle-aged manager who falls under the spell of a quirky riverside café and its owner and staff while on a kayak trip without his wife. Agnès Jaoui and Sandrine Kiberlain, the star of last year's Rendez-vous hit 9-Month Stretch, feature in the cast.
"It's funny and poetic with a Wes Anderson feel to it," said Maraval, who would like to see premiere in a parallel section at Cannes like the director's previous film Granny's Funeral.
Wild Bunch is also working with Philippe Garrel again on his new film In The Shadow of Women about a documentary maker who drops his lover after he discovers his wife is also having an affair.
"We're going to aim for Cannes for this film. Like Jealously, it is more mainstream and accessible than his other works," said Maraval. "It revolves around classic Garrel themes of jealousy, love, and the couple but as he gets older his films seem to be getting more universal, less confined to an art-house audience."
The company is also launching sales on Joann Sfar's thriller The Lady in the Car and A Gun starring Scottish actress Freya Mavor, best known for her role in the UK TV series Skins, as a mysterious, amnesiac woman on the run from police.
It is based on a novel by Sébastien Japrisot who also wrote One Deadly Summer and A Very Long Engagement.
It will also show a promo-reel for Lucile Hadzihalilovic's working titled Evolution, set against the backdrop of a mysterious island inhabited solely by women and young boys, who are subjected to a sinister medical treatment.
When 10-year-old Nicolas questions what is going on the island he stumbles on a nightmarish scenario.
"It's her second film. It's a strange and beautiful work, with a fantastical feel more common in Asian, Japanese cinema," said Maraval.
NEWCOMERS
The company has also taken on sales of The Boss's Daughter. Actor Olivier Loustau directs and co-stars as a 40-year-old factory worker who embarks on a wild affair with his boss's 25-year-old daughter.
It is the debut feature for Loustau, a long-time collaborator of Abdellatif Kechiche films, and is produced by Julie Gayet and Nadia Turincev at Rouge International.
"He's appeared in nearly all of Kechiche's films and we've been following the project since the time of Adèle. He made a short he really liked. His work is similar to Kechiche in that he works closely with the actors and takes a realist approach," said Maraval.
Rouge took on the project in 2011 after the screenplay – co-written by Loustau, Bérénice André and Céline Sciamma collaborator Crystel Fournier - and Sopadin Grand Jury Prize. Maraval is setting his sights on parallel section at Cannes if the production is finished in time.
It will also launch Elie Wajeman's second feature The Anarchists set in Paris in 1899. Tahar Rahim stars as a French army corporal commissioned to infiltrate a dangerous anarchist group opposite Adèle Exarchopoulos as the girlfriend of its leader.
"It's Adèle's biggest role since Adèle, " says Maraval. "She and Tahar are one of the sexiest on screen couples on France's new cinema generation."
Wajeman's debut feature Aliyah – starring Pio Marmai and Cédric Kahn as two Jewish brothers who decide to emigrate to Israel in search of a better life — premiered in Directors' Fortnight in 2102.
DOCUMENTARY
The company is also working once again with Oscar-winning director Luc Jacquet on his autobiographical documentary Ice and the Sky about celebrated French glaciologist Claude Lorius, who was at the forefront of documenting the impact of climate change. The bio-doc combines vintage footage of his research with contemporary interviews against the stunning backdrop of the world's endangered glaciers.
Pathé Distribution is due to release on Oct. 28 in France ahead of pivotal, UN-backed climate change talks in Paris in December 2015 at which world leaders are expected to sign an agreement aimed at curbing greenhouse gases.
Beyond the French titles, Wild Bunch's 2015 slate also includes the previously announced Nicolas Winding Refn's The Neon Demon; Andrew Dominik's Blonde, which is in pre-production and due to shoot in March with Jessica Chastain in the lead role, and Spring Breakers 2, which is "still in development".