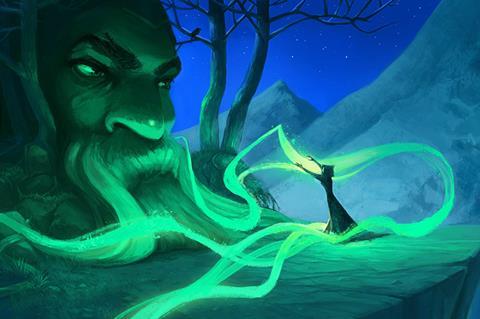 Russian animation specialist Wizart is launching a franchise based on the epic fairy tales by one of Russia's most celebrated writers, Alexander Pushkin.
The first of the films in what is envisaged as a series will be Ruslan & Ludmila, due to be completed in 2021. The company is showing a sizzle reel to EFM buyers, and will commence pre-sales in earnest in Cannes. Vladimir Nikolaev and Yuri Moskvin produce and Shelley Page is the international representative.
Nikolaev is promising the Pushkin adaptations will be animated features on the scale of Disney's Aladdin or Tangled. The films will remain true to the spirit of the original but will be adapted for contemporary audiences and will highlight the female characters.
In Pushkin's original 1820 tale of Ruslan & Ludmila, the heroine is abducted by the evil wizard, Prince Vladimir, but does not play an active role. In the animated film, Ludmila will have at least as much screen time as Ruslan, the knight who sets out to rescue her. Wizart will work with screenwriters from Europe and the US and is looking to appoint a western director.
"We want to finalise the script but it is still a work in progress," said Nikolaev. "For us, it is important to make an international story. It is based on the Russian poem but it has a lot of elements from the west."
The project will see western creative talent work alongside some of the same Russian animators behind Wizart's Snow Queen and Sheep And Wolves films, which have sold successfully around the world. Snow Queen 3: Fire And Ice (2018) grossed more than $11m in China, $2m in France, and $5m in Russia itself.
Other Pushkin stories that might be suitable for adaptation include Tale Of Tsar Saltan, The Bridegroom, The Tale Of The Dead Princess, and The Tale Of The Fisherman And The Fish.
At the EFM, Wizart also has another new project, a feature length animated adaptation of the Brothers' Grimm fairy tale, Hansel & Gretel, due for delivery next year.