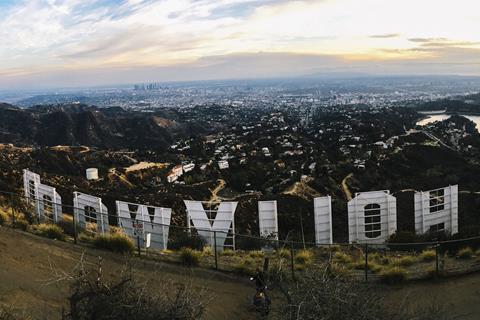 The impasse between the Writers Guild of America (WGA) and the major Hollywood agencies looks set to extend well into summer at least as the Guild and WME traded blows on Monday (24).
WME filed an antitrust lawsuit in California at the start of the week alleging the WGA has effectively engaged in a boycott designed to stop agencies from collecting packaging fees.
The practice of packaging fees has been around for years although the issue has come up in negotiations over a new franchise agreement. The WGA claims packaging fees and agency-affiliated production entities mark a conflict of interest at the agencies, and in April called on members to fire agents whose companies had not signed on to the Guild's recently revised code of conduct proposing and end to the fees and production entities.
However on Monday, WME asserted that the WGA West and East have conspired to restrict competition through the code of conduct. The agency is seeking an injunction blocking enforcement of the code, as well as damages.
Separately, the WGA has claimed WME's parent company Endeavor inaccurately reported client numbers in its May 23 IPO filing with the US Securities And Exchange Commission.
"In its IPO Registration Statement, Endeavor claims to represent over 6,000 clients including the 'world's most dynamic and engaging storytellers,'" said Laura Blum-Smith, WGA West director of research and public policy.
"But as a result of Endeavor's conflicted business practices, 1,400 writers have informed the agency that it no longer represents them, a fact that Endeavor fails adequately to disclose to potential investors. Endeavor's reliance on clients and failure to address these conflicted practices make this offering a risky investment."
After talks broke down in April, the parties reconvened earlier this month when the Association of Talent Agents (ATA) proposed to raise revenue share of packaging fees with writers from 1% to 2%. Last week the WGA rejected the offer and said it wished to negotiated with individual agencies going forward.
Endeavor issued a statement on Monday evening in response to the WGA's IPO filing claim in which it said: "Once again, in an attempt to disrupt our business, WGA leadership is misrepresenting the facts. Endeavor has clearly stated that it has 'more than 6,000 clients'. This is not a static number given the fluidity of the client business, and is still accurate today even after the departure of our former writer clients."