31% of feature films made in Israel in 2016 were directed by women.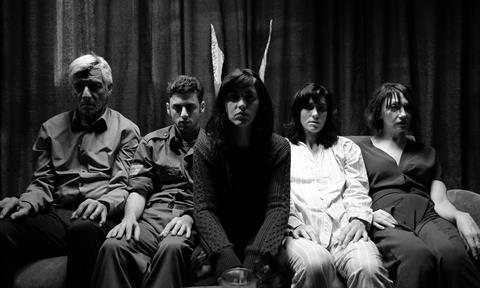 The Israeli film industry recorded a strong year for female filmmakers in 2016. At JFF last year, Screen reported that in 2015 only 10% of the country's feature films were directed by women, but that figure rose sharply last year, clocking in at 31%.
In total, 10 of the 32 narrative feature films produced in Israel in 2016 were directed by female filmmakers, according to statistics compiled by Lior Elefant, who heads up lobbying organisation Women in Film and Television Israel Forum.
Speaking to Screen at last year's JFF, Elefant predicted the situation would improve as the major Israeli film funds sought to place more emphasis on boosting women directors.
Katriel Schory, executive director of the Israel Film Fund, notes that he has recorded a significant rise in the number of women-directed projects his fund has backed.
"The percentage of women directors reached 37% in the last couple of years," he says. "But this is not based on policy, it is based on the simple fact that the stories are strong." Schory also observes that female producers are on the rise in the country: "We have a growing number, some of Israel's best producers are women."
Veronica Kedar, the director of Family [pictured] which premieres at this year's Jerusalem Film Festival in the Israeli Feature Competition on Saturday (July 15), insists it is "hard for everyone in Israel to make films, not just women… You're fighting no matter what sex you are."
But Kedar adds that "things are better than they used to be", and notes that other women directors she knows in the industry have expressed frustration that they face a more difficult time due to their gender.
While her team "selects films by their cinematic qualities", JFF festival director Noa Regev says more films directed by women are being submitted to JFF every year.
"Feminism has become a stronger trend in the Israeli film industry," she notes, with an accompanying rise in films addressing the topic thematically from both female and male directors.