AHRC-funded report also finds that only 1.5% of key personnel on UK film productions in 2015 were BAME women.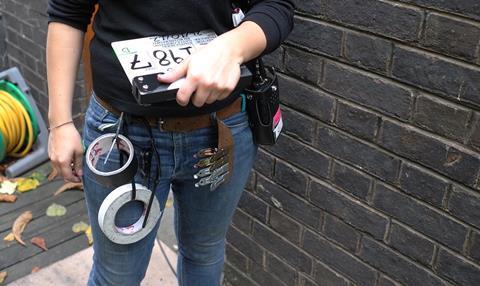 An AHRC-funded (Arts and Humanities Research Council) report conducted by the University of Southampton has concluded that only 20% of production personnel on UK films in 2015 were women.
Calling the Shots: women and contemporary film culture in the UK analysed the numbers of directors, writers, producers, executive producers, cinematographers and editors, and concluded that the "vast majority of key production personnel in the UK film industry are still men".
Furthermore, the report states that of those women, only 7% were BAME (Black, Asian and minority ethnic), making BAME women less than 1.5% of all key personnel on UK film productions last year.
Of the roles analysed, women were best represented as producers (27%), while only 7% of all cinematographer were women, none of whom were BAME.
The study follows last week's Directors UK report, which cited "unconscious, systemic bias" towards male directors in UK, and called for a 50:50 male-female division of public film funding [For more, see Directors UK report: analysis].
British director Joanna Hogg (Archipelago, Exhibition) commented on the findings: "The results should be a rallying cry to those in powerful positions in the film industry to encourage and employ more women in key roles so far dominated by men."
Kate Kinninmont, chief executive of Women in Film and Television, added: "This is a crucial piece of research laying bare the grotesque discrepancy between the sexes in the film industry.
"Equal numbers of men and women enter this industry but women are relentlessly squeezed out. Black and minority ethnic (BAME) women have the hardest time of all. It is the film industry itself which suffers from this, with a narrowing of its vision and an impoverishment of its creativity."
The report was based at the University of Southampton and the main research team were Dr Shelley Cobb, Prof Linda Ruth Williams and Dr Natalie Wreyford.
It will be launched formally at an event held at London's BFI Southbank on May 10.