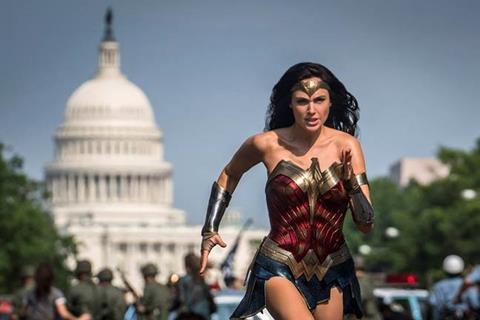 Patty Jenkins' third instalment in the Wonder Woman franchise is reportedly not proceeding at DC Studios led by recently appointed duo James Gunn and Peter Safran.
The superhero franchise has grossed around $1bn worldwide, with Woman Woman earning $822m in 2017 and Wonder Woman 1984 taking a lowly $196m in 2020 through a day-and-date release.
However Jenkins' draft screenplay for a third instalment co-written with Geoff Johns seemingly did not sit well with the new DC Studios co-heads and according to The Hollywood Reporter Gunn and Safran have informed the filmmaker.
Warner Bros had not commented on the development at time of writing, however the situation does not necessarily preclude a new treatment from getting the green light in the future, even though for now it seems the franchise has stalled.
Gunn and Safran have been spending time in Aspen, Colorado, as they plot the direction of DC Studios and are due to present their vision to Warner Bros Discovery head David Zaslav next week.
Coincidentally Wonder Woman star Gal Gadot tweeted on Tuesday saying she was excited to share the next chapter with fans. It is unclear whether Gadot would have known of the conversation between the DC Studios co-heads and Jenkins when she posted on social media.
The appointment of the DC Studios co-chairmen and chief executive officers comes at a critical time as Zaslav seeks to build a hit factory capable of going toe-to-toe with arch rival Marvel Studios. DC's recent Dwayne Johnson tentpole Black Adam is struggling to reach break-even. It has grossed more than $384m worldwide and is believed to have cost in the $190m-$230m range.