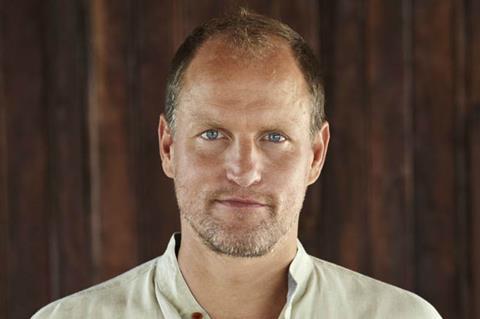 Woody Harrelson has signed to star in an adaptation of French writer Joseph Kessel's 1960 biographical work The Man With The Miraculous Hands: The Fantastic Story of Felix Kersten, Himmler's Private Doctor.
It will be produced by Paris-based Jerico Films, a division of the Vendôme Group, the French production banner behind Sundance hit Coda, which was in turn of a remake of its French hit La Famille Belier.
Harrelson will start as the real-life figure of Felix Kersten, a Finnish-born medical professional who was reluctantly pulled into the Third Reich's corridors of power as Heinrich Himmler's personal physician and prisoner.
Kersten is credited with having used his close relationship with Himmler to obtain pardons for prisoners and also prevent the killing of some 60,000 Jewish people still in camps in the final days of the war.
The project is the latest collaboration between Harrelson and Israeli-US writer and director Oren Moverman.
They previously worked together on Moverman's films Rampart and The Messenger. The latter work was Oscar-nominated for best original screenplay, while Harrelson also received a best supporting actor nomination.
Eric Jehelmann and Philippe Rousselet will produce, under the Jerico Films banner, with Fabrice Gianfermi and Jeremy Plager serving as executive producers.
"Even 70 years on after the end of the conflict, the Second World War still manages to reveal some of the most deeply moving untold stories of those who managed to triumph against adversity," said Jehelmann
"Joseph Kessel, one of the great French novelists of our time… The revelations in his novel allow us to shed new light on the end of the war and gain a better understanding of how one could imagine a future world whilst not only managing to save his own life but through his courage, managed to save the lives of thousands of others."
Further upcoming productions on the Vendôme slate include the TV adaptation Code Name Hélène, based on Ariel Lawhon's World War Two spy thriller, period drama-thriller Party oO Fools, directed by Arnaud des Pallières, and a TV mini-series about the devastating fire that destroyed the Notre Dame cathedral in Paris, written by novelist William Boyd.