This year's awards ceremony takes place on October 20.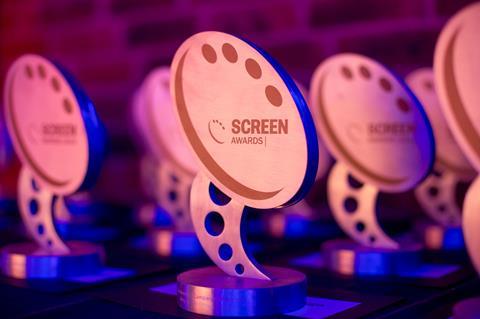 The line-up of judges for this year's Screen Awards (Oct 20) has been completed.
Joining the 12 previously announced judges are Will Clarke, co–CEO of Altitude Film Entertainment, Stephen Woolley from Number 9 Films, publicity consultant Emma McCorkell, and Stephen Burdge, founder and director of Empire Design.
The final line-up now looks like this:
Tom Avison - head of studios, 3 Mills
Claire Beswick - head of programming, Curzon Cinemas
Dave Bishop - head of worldwide acquisitions, Protagonist Pictures
Sue Bruce-Smith - head of distribution and brand strategy, Film4
Stephen Burdge - director, The Empire Design Company
Will Clarke - co–CEO, Altitude Film Entertainment
Melissa Cogavin - managing director, Event Cinema Association
James Collington - managing director, Savoy Cinemas
Hilary Davis - co-managing director, Bankside Films
Matthew Eyre - chief operating officer, Cineworld
Emma McCorkell - publicity consultant
Joe Oppenheimer - commissioning executive, BBC Films
Eduardo Panizzo - director and managing partner, Coffee & Cigarettes
Adam Rubins - CEO, Way To Blue
Deborah Sheppard - marketing & VOD consultant, iheartcinema
Stephen Woolley - producer, Number 9 Films
The Screen Awards 2016 will be held at The Brewery, London on October 20.
For more details on the awards, click here.