Film production is becoming "more difficult" for Working Title due to boom in high-end series, says Tim Bevan.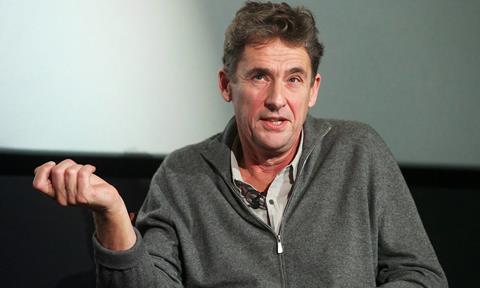 Working Title co-chairman Tim Bevan has said that the rise of big-budget "super TV" series such as Netflix's The Crown represents a challenge to his company's film business.
Speaking on BBC Radio 4's Broadcasting House programme yesterday (Mar 19), Bevan commented: "With Netflix and Amazon coming into the market place aggressively, it is a new form. It's a form that actors, directors and writers are finding very attractive."
Asked whether he believed the rise of high-end series backed by those SVoD players was negatively impacting the film industry, Bevan responded: "The area of the film business that Working Title works in, which is quality medium budget movies, $15m-$25m movies, has certainly been impacted by this."
"They're telling similar stories, but also it has become competitive, particularly for acting talent; these films have been squeezed by the availability of acting talent and where acting talent goes. They've been squeezed by the Netflix/Amazon 10-hour show which takes an actor six months to do.
"Working Title is in a premium position because we've got a niche in the market and we've always made three-four films a year. We haven't stopped doing that [but] it's definitely become more difficult, and one of the reasons it has become more difficult is these 10-part series," he continued.
Working Title, which became the first UK production company to pass $1bn in UK box office takings last year, is the UK's leading film production company with credits including the Bridget Jones series and Oscar-winners such as The Theory Of Everything, The Danish Girl and Atonement.
The company's TV division has produced series including BBC's London Spy and Sky's You, Me And The Apocalypse.
Speaking on the same programme, The Crown executive producer Andy Harries claimed that "cinema watching in the traditional way is definitely in decline".
UK cinema admissions were down 2% year-on-year in 2016.
"These Netflix and Amazon dramas are filling a big gap in the market…television is growing partly because of the extraordinary quality of physical televisions…you can have a proper experience at home.
"The budgets that are now relatively common on these top end television series [the first series of The Crown had a reported budget of $100m] has allowed the productions to grow [into] a viewing experience that is…much nearer big-budget feature films," he continued.
Matt Smith, star of The Crown and a stalwart of British television having been the eleventh actor to play Doctor Who, also spoke to the BBC show from the Elstree Studios set of Netflix's series.
"The scale of it doesn't really mater, it's always about the quality of the writing," he said, "[These series] are attracting better quality people than before because of the time and the format in which you can tell a story in television.
"Netflix give you such creative freedom abut also back you. I think that's enticing to auteurs," he added.