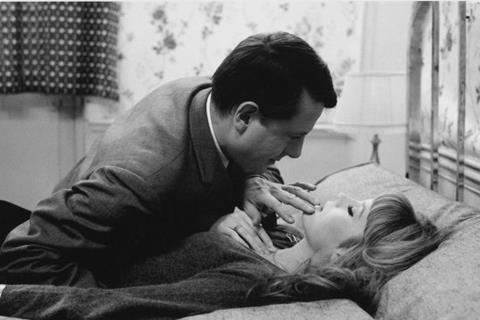 The works of French cinema legends François Truffaut and Jacques Demy will soon be available in France on streaming giant Netflix following a seven-month deal running to the end of 2020 with Paris-based film company mk2, which holds the catalogue rights to their filmographies.
The partnership will kick-off on April 24 with the release of 12 cult films by Truffaut, including Shoot The Piano Player, Jules And Jim, The 400 Blows, The Soft Skin and The Last Metro.
Over the coming months, some 50 classic films from the mk2 catalogue will be released on Netflix's French platform, including titles by Charlie Chaplin, Alain Resnais, David Lynch, Emir Kusturica, Michael Haneke, Xavier Dolan, Steve McQueen and Krzysztof Kieslowski.
The move has drawn a mixed response from the film-making community in France.
One critic suggested the catalogue should have been available to stream on a state-backed or local streaming site rather than a global platform.
MK2 CEO Nathanaël Karmitz said the Netflix deal was in keeping with the company's mission to connect its immense 800-title catalogue - "representing part of the world's cinema heritage" to as many people as possible, expecially the young.
Netflix's Paris-based acquisitions and co-production chief for France and Italy Sara May welcomed the deal saying, "these heritage films have a universal reach and remain a lasting source of inspiration for our subscribers as well as for the writers and directors with whom we collaborate today."