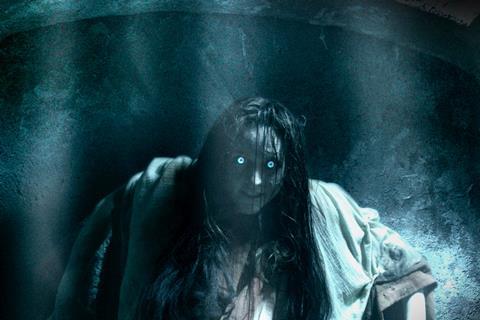 Paris-based sales company WTFilms has acquired international rights for UK director Paul Hyett's supernatural horror picture Heretiks ahead of the American Film Market later this month (Oct 31-Nov 7).
The film world premiered at the Arrow Video FrightFest in London in August and is due to have its North American premiere this month at the Telluride Horror Show Film Festival.
UK actress Hannah Arterton - whose recent credits include Harlan Coben's Canal+, Netflix-backed mini-series Safe - stars as Persephone, a young woman wrongly accused of witchcraft in 17th Century England. She narrowly escapes execution but is sent to repent for her sins in an isolated convent, where she falls prey to an even greater evil.
Heretiks marks Hyett's third horror feature after productions including The Seasoning House and Howl, which followed a successful career as a makeup and special effects designer, designing such classics as The Descent, The Woman In Black and Eden Lake
"We wanted to work with Paul since The Seasoning House, which was a powerful debut. Heretiks is a timely horror movie with its atmosphere close to the Conjuring universe. It also boasts a great cast and great scares", said WTFilms partner Gregory Chambet.
Other cast members include genre veterans Michael Ironside (Turbo Kid, Total Recall, Starship Troopers) and Clare Higgins (Hellraiser I&II, Ready Player One).
The feature was produced by Marcia Do Vales at EnMar Productions and Michael Riley at Sterling Pictures with executive producer Lyndon Baldock at Templeheart Films, all of which are based in London.
"We are really excited to present Heretiks to the world. It's an utterly chilling, distinctly memorable and increasingly visceral ride - very contemporary in its production value and special effects but with an appreciative nod towards old-school British horror," said Vales and Riley.
"Masterfully directed by Paul Hyett, the film should prove a very worthy addition to the current appetite for nun-centric horror," they added.
WTFilms will start sales on the title at the AFM.