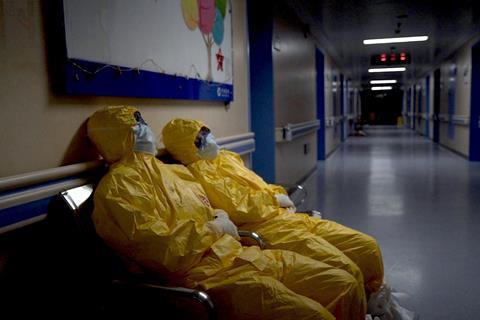 MTV Documentary Films has acquired North American rights to 76 Days, which chronicles the battle to contain the Covid outbreak in Wuhan, China.
New York filmmaker Hao Wu (People's Republic Of Desire) and two China-based journalists, Weixi Chen and "Anonymous," directed the film, which premiered at TIFF.
MTV Documentary Films will qualify the film for awards consideration and is planning a "robust" awards campaign.
The film will screen at AFI Fest and is opening night presentation at Double Exposure Film Festival.
76 Days filmed in four Wuhan hospitals and recounts the frontline story of the pandemic, from a woman begging to bid a final farewell to her father, to a grandfather with dementia searching for his way home, a couple anxious to meet their newborn, and a nurse determined to return personal items to families of the deceased.
Sheila Nevins, executive producer, MTV Documentary Films, said: "Hao Wu delivers a remarkable film about the hospitals in Wuhan and their treatment of the virulent coronavirus, capturing compassion, terror, obedience, and the recognition that this virus can be stopped."
MTV Documentary Films acquired 76 Days at the Heartland International Film Festival, where Nevins served on the feature documentary jury.
Bahareh Kamali and Lance McPherson on behalf of MTV Documentary Films negotiated the deal with CAA Media Finance on behalf of the filmmakers.
Wu and Jean Tsien produced 76 Days, and Wu wrote and edited it. Executive producers are Bryn Mooser and Geralyn White Dreyfous.