Vietnamese-American director Victor Vu's latest film has become a surprise hit at the box office in Vietnam, raking in $2.67m with 850,000 admissions since its opening on October 1.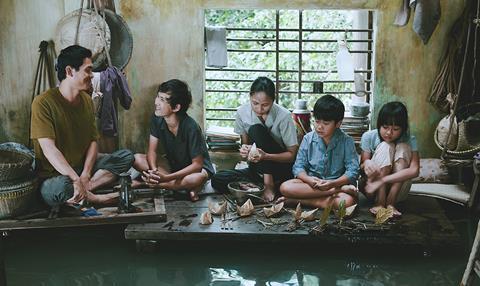 Yellow Flowers On The Green Grass earned $1m with 350,000 admissions and 1,000 screenings at 85 locations nationwide over its opening weekend, making it the third highest grossing local debut of all time (after Fool for Love 2 and Vengeful Heart).
Producer and distributor Galaxy Media & Entertainment (Galaxy M&E) expects it to hit $4m and become one the top grossing local films ever. Last year, the company produced for Vu supernatural thriller Vengeful Heart, which is currently the second highest grossing local film of all time with a box office of $4.05m.
Based on the bestselling novel by famous Vietnamese writer Nguyen Nhat Anh, Yellow Flowers is a coming-of-age story about the rivalries, challenges and jealousies of a 12-year-old boy and his younger brother in the Vietnamese countryside in the late 1980s.
Dinh Thi Thanh Huong, CEO of Galaxy M&E, attributed the box office success mainly to the film's subject matter: "It evokes the lovely emotions and childhood memories of all of us. The fresh and sweet nature of the film is a new experiment for Vietnamese moviegoers, as for the last 10 years, the Vietnamese market was overwhelmed with slapstick comedy, action and horror movies."
'The film has been receiving great support from the media and social communities since the trailer was released,' she added. It was named best film at the recent Silk Road International Film Festival in China and will next screen at Hawaii. Fortissimo Films handles international sales.
In addition to Galaxy M&E, the film was financed by Saigon Concerts, Phuong Nam Film, PS Vietnam and K+ as well as the Vietnam Cinema Department of the Ministry of Culture, Sports and Tourism.
Formerly known as Galaxy Studio, Galaxy M&E is understood to have a box office market share of 45% in Ho Chi Minh City where it currently operates five cinemas with 25 screens. It is also the exclusive film distributor for Sony Pictures in Vietnam.